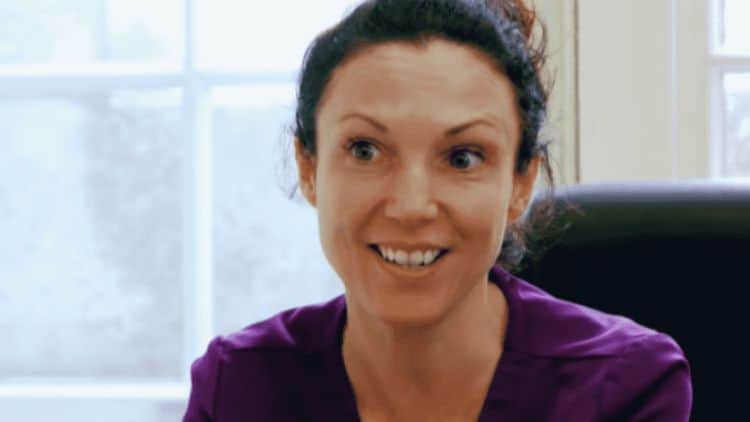 If you are intrigued by TV shows that focus on extreme medical conditions then TLC's Save My Skin could be your ideal cup of tea. The show features Dr. Emma Craythorne as she goes about treating people with extreme skin conditions. You get to see gruesome footages of skin ailments getting picked, popped and pulled out, to the relief of patients. Their lives get transformed after the treatment procedures as they gain confidence in their bodies. Apart from this, below are 10 things you probably did not know about this show.
1. Its Plot
Dr. Emma takes us through her day to day experiences as she gets to attend to patients suffering from skin conditions such as Eczema, disfiguring keloids, rhinophyma, and massive lipomas among others. She shows viewers a step by step method on how she treats each of her patients. Dr. Emma leaves nothing hidden as you also get to see footage of these conditions and how she tackles them. Warning! – some people may consider them disgusting as they feature, squeezing, picking, popping and peeling. Her charm and personality as she deals with the medical cases make the show even more interesting to watch.
2. Its Trailer
The show's trailer gives a recap of several patients with extreme skin conditions visiting Dr. Emma. She then analyses their conditions and gives applicable solutions to their conditions. Viewers see what they can expect from the show as gruesome footages are also included in the trailer. It is captivating and interesting to watch her cater to patients with passion. The trailer sure whets your appetite for the actual show.
3. Show's Location.
The show's location is at Harley Street Clinic in London. According to IMDB, the show's specific filming location is at 152 Harley Street, Marylebone, London, England Uk.
4. Where Can you Watch it?
The Save my Skin's production company is Full Fat Tv. You can catch it on The Learning Channel (TLC) It premiered on 20th February at ET/PT. Later, on 5th March, it was moved to 9 pm ET/PT every Thursday. So far, six episodes have been released with the latest one being out on 20th March 2020.
5. The Cast
In the show, Dr. Emma does not work alone as she has a team of experienced medical stuff backing her up. They include Ciaran Healy (self-plastic surgeon), Barbara Jemec (self-plastic surgeon) and Mottie (self -clinical Nurse specialist) Each of them uniquely contributes their knowledge and skills to help patients comfortably recover as soon as possible.
6. The authenticity of the Cases
Some reality TV shows tend to feature exaggerated or fake scenarios. Not for Save my Skin. According to TLC, all the medical cases featured on the show are as real as they can be. They capture people who face real-life medical issues and how they struggle to cope with them. After treatment, the show highlights how their lives are changed.
7. Dr. Emma's Experience
Dr. Emma is an expert when it comes to skin ailments. According to her website, she studied medicine in Scotland. She then became a member of the Royal College of Physicians. Apart from being on the show and working in her clinic, she works at St John's Institute of Dermatology where she is the lead specialist Skin Care Multi-Disciplinary team. Additionally, other titles under her badge include; Treasurer at St John's Dermatological Society, Trustee at Cosmetic Practice Standards Authority and President of British Cosmetic Dermatology group. What's more she has written a textbook on dermatology issues. The dermatologist and laser surgeon loves coming to the rescue of her patients and especially children. She has successfully tackled quite an impressive number of cases which makes her one of the best doctors in her field. Her experience coupled with her charm is what the patients need to recover and get their confidence back.
8. Dr. Emma's Previous Shows
The host of Save my Skin is not new to television shows as this is not her first one. She has previously hosted a show called Bad Skin Clinic on Quest Red in the UK. Here she was featured treating various disorders in London's Marylebone neighborhood. Viewers got to witness strange ailments getting treated and stuff being taken out of patients' bodies. According to her interview with Lifestyle Health + Fitness, the show is appealing to people who love to follow the journey of real-life patients.
9. She Treats the Impossible
Most of the patients who turn to Dr. Emma for help say that they have tried all the means they know to try to cure their ailments, but have not been successful. This means that Dr. Emma will be trying to achieve the impossible by relieving patients of the pain and embarrassment that the skin conditions cause them.
10. Ratings
Most people use a show's ratings to determine whether it is worth their time or not. For this show, its ratings are considered favorable. On IMDb, viewers have rated it 6.3 out of 10. This ain't bad considering the show is still new. Being only in its Season One's 6th episode, it is quite early to dismiss or advocate for the show. Most shows are fairly judged after the first season is complete. Hence most viewers are yet to express how they feel about it. Hopefully, for its producers, with time, the show will gain more positive reviews and this rating goes up.
Takeaway
Viewers who are not squeamish about seeing skin conditions getting treated will delight in this show as they get to watch Dr. Emma do the impossible. The doctor not only caters to skin conditions but also takes it upon herself to educate the viewer on how to take care of their skin. For example, she advises viewers to take plenty of water and plant or fish-related fats. She says they do have a great impact on how the skin looks and feels. Watch the show on TLC to get even more eye-opening tips about your skin.
Tell us what's wrong with this post? How could we improve it? :)
Let us improve this post!