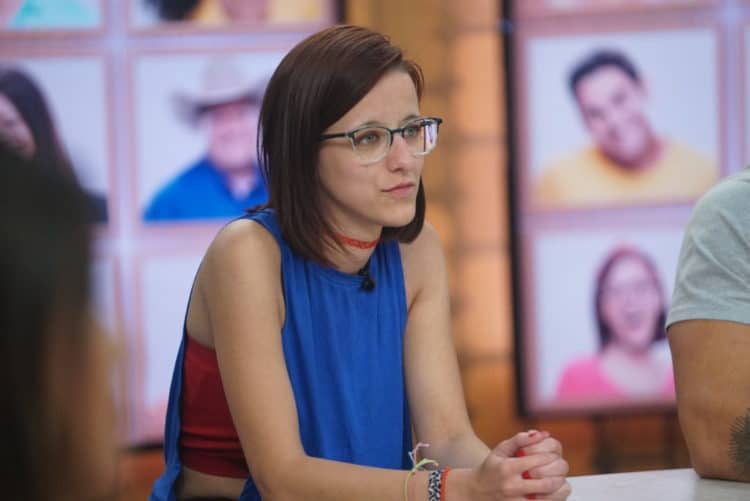 When Big Brother debuted in the United States in 2000, reality TV was still a relatively new concept. At the time, no one could have guessed that the series would be able to compete with scripted shows, and eventually go on outlive many of them. There's just something about watching people compete that viewers seem to love. In the more than 20 years since the show has been on the air, Big Brother has amassed a huge fan base and millions of people tune in to watch each episode. If you're one of those fans, you may have found yourself wondering how people are chosen for the show. The good news is that we have all the info you need. Here is how people are cast for Big Brother.
What Are The Requirements To Be On Big Brother?
Before we talk about how to apply, we must first discuss who can apply. Like every other reality show, Big Brother has a set of criteria that people must meet in order to be considered for chance at getting into the Big Brother House. According to the official casting page on the CBS website, the show's requirements for eligibility are fairly straight forward:
Must be at least 21-years-old by the time the show stars filming.
Must be United States citizens and live in the U.S.
Cannot be candidates for public office. Additionally, they cannot run for public office until after all the episodes they're in have aired.
Applicants can't work for or be related to anyone who works for the following companies: CBS Broadcasting Inc., Our House Productions, Inc., Fly On The Wall Entertainment, and Endemol USA Inc.
The page also states: "The Producers are looking for a dynamic group of individuals who are articulate, interesting and exhibit enthusiasm for the project as well as a willingness to share their most private thoughts in an open forum of strangers. This group of individuals, while meeting the technical requirements of the program, must also have sufficient physical, psychological, and mental capacity to endure approximately 100 days in a monitored house under extraordinary conditions."
Visit the casting page to get more information on the various requirements all applicants must meet.
The Application Process
If you meet the requirements listed on the website, you can move forward with completing an online application. The application asks several general questions. It also digs a little deeper to try to get a clearer idea of who the applicant is. Drama is an essential part of Big Brother so producers want to get a feel for everyone's personality. It's also important to note that applicants are required to submit a video. These videos are probably used as a way for the production team to gain more insight on people's personalities.
Since there are countless applicants every season, producers only get back to the people they're interested in. Those who make it to the next step are considered finalists.
Since Big Brother likes to keep the specific details of their application process under wraps, finalists sign an NDA that prevents them from sharing too much information. According to Reality Blurred, however, an anonymous source shared that those who are contacted after applying are flown to Los Angeles where they go through a series of interviews and are given IQ and personality tests. Finalists are also interviewed by mental health professionals.
Those who are ultimately chosen to be a part of the cast will again be contacted by producers letting them know that they will be getting filmed for the show.
If you've already applied for Big Brother but weren't chosen, we have some good news for you. People are more than welcome to apply more than once. Just because you aren't chosen doesn't mean that you may not be a good fit in the future. People are allowed to apply for the show as many times as they'd like.
Applying Isn't The Only Way To Get On Big Brother
Going through the application process is how most people end up on Big Brother, but it isn't the only way. There are also instances where producers contact people directly to let them know they're being considered for the show. Unfortunately, we weren't able to find any information on what producers look for when reaching out to people. There's a good chance though, that this is one of those situations where it isn't about what you know, but who you know. Either way, getting on Big Brother is a possibility for anyone as long as they meet the show's requirements.
Tell us what's wrong with this post? How could we improve it? :)
Let us improve this post!