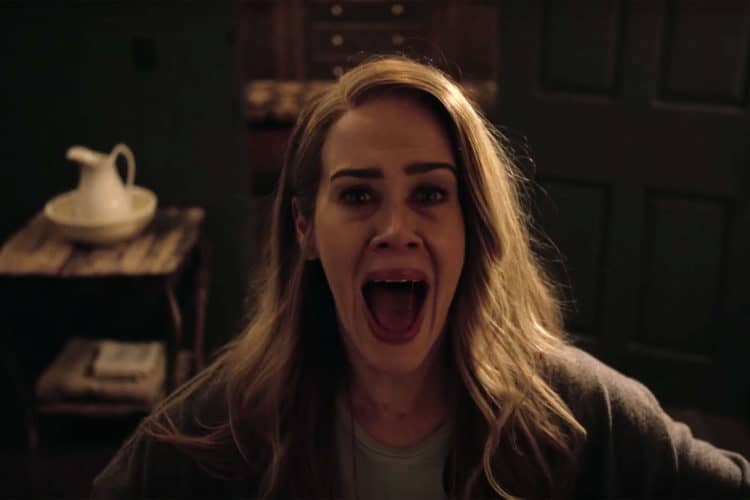 This will likely make a lot of American Horror Story fans happy to hear since Sarah Paulson has been around since the first season and has really only missed out on the action for one season despite being kind of a bit-player in other seasons. Jessica James from We Got This Covered sounds fairly excited about this and I can't say that I blame her since Paulson has been one of the best parts of AHS for a while now. Starting with season 2 though she became a serious participant in the ongoing ghost stories that have entertained the public and had them theorizing left and right about each episode. What her role will be in season 10 hasn't been firmly set, in fact the coming season's theme hasn't even been revealed, but plenty of people are already hoping it will have something to do with season 2's cliffhanger ending since it created a lot of questions without enough answers. If you can recall, Jessica Lange was THE female lead on the show for the first and second seasons, when Paulson was just stepping into her role and making good, but Lange did start fading out a while after and while making a special appearance in season 8 she was completely absent for season 9, along with Paulson and Evan Peters. At this point Paulson is confirmed to come back, there's hope that Peters might make it, and there's always a chance that a few other familiar faces might step in from time to time, but it's a good bet that unless there's a reason, Lange won't be making the return.
Thankfully it doesn't sound as though Paulson has ever had a falling out with anyone on set so it's been chalked up to scheduling conflicts that kept her from coming back for season 9. David Opie of Digital Spy has more to say on the subject. If you watched season 9 it's likely you were hoping for a little more something as the action and the horror continued to mount, but somehow there were just enough twists and turns within the season to make it worthwhile and to keep people watching. A few familiar faces did show up after all and helped the season to go off without much of a hitch, and unlike a few seasons it even had a happy ending to speak of despite the need to rewrite history as the show is gleefully wont to do. Of course the Night Stalker didn't die in Camp Redwood, the real guy died of B-cell lymphoma while on death row, but like always history sometimes needs a hand when it comes to the entertainment industry. Maybe in the next one or two seasons we'll see another attempt to extricate wayward souls as we saw in season 8. After all, AHS does like to tie stories together and they do a great job of it.
One of the big reasons why Paulson is so great on AHS and why she was bound to be missed is that she became a standard for the show, a common denominator among the different seasons along with Evan Peters and several others that continued to stick around. Some of them come and go as they will and show up only in certain arcs where they're needed, but Paulson is one of the main characters that has grown and developed in a massive way since the show first started up. If you'll remember her role as Billie Dean Howard in Murder House she seemed confident, cocky, even a little too sure of herself, but from that point on she took on other characters that had different traits both similar and different but also different strengths and weaknesses that she had to play up and make real for the camera. The fact that she did this with such skill is why she's so loved and so welcomed on the set since she's one of those individuals that just can't be left out of a project like this. If you think about it, most of her characters are still out there in the AHS universe since the timelines are kept open and all of her characters are still presumed to be alive, even after season 8 in which the timeline was changed when the witches were able to foil the antichrist.
So really she's become the one person above many for AHS that needs to come back since she's one of the most veteran among them when it comes to the show. There are a few others that have been around for a while and are just as worthwhile but with scheduling conflicts being what they are and the desire for bigger salaries it's hard to say just who will come back and how many new faces we'll be seeing rolling into season 10. With Paulson coming back though there's a lot of hope that things will pick up again.