2009 is over, and with it, the first decade of the 21st century. It's likely that by the time you're reading this, 2010 will have begun with delightful fanfare in Times Square and throughout the world. But before you go worrying yourself about the economy or political situations that will unfold in the new year, you should first think about what's most important about the new year: how it will look in television.
While 2009 television had its ups and downs (by ups, I mean things like Modern Family and Glee; by downs, I mean Jersey Shore and Jon and Kate), and 2010 will likely have much of the same. However, things are looking up for the new year: reality shows will be struck a grievous blow by the wilderness, more soldiers will fight for the grand army of the HBO, and a beloved mystery will finally be solved.
What are you most looking forward to with 2010? Let us know in the comments below! But first, here's what 2010 will have to offer the tube.
New Year, New Doctor
On January 1st in the UK (and January 2nd in the US), Doctor Who will reach the end of time. The biggest episode of the show yet, "The End of Time, Part 2" will explore exactly what happens to the world now that the Master has taken over the population of Earth (here's a hint: time will end).
But that's not all that's going to happen — the episode (a 1 1/2 hour special) will also mark the end of David Tennant's time as the Doctor. Tennant, whose version of the Doctor has been well-lauded by audiences worldwide as the best Doctor to date, will finally leave the series after spending three seasons (and numerous specials) on the show, along with the show's creator, Russell T. Davies.
Tennant will be replaced by twenty-seven-year-old Matt Smith, a relatively unknown actor who had previously starred in the UK television series Party Animals. Smith will appear on the show at the end of "The End of Time," as Tennant's doctor will regenerate to heal himself, thereby developing a new personality and new appearance.
Davies will be replaced by Steven Moffat, who previously wrote some of the show's best episodes ("The Girl in the Fireplace," "Blink").
While the change is indeed going to be drastic, with such a great new actor playing the Doctor and such a great new head writer, Doctor Who will certainly live to fight another day.
Goodbye, FOX Reality, Hello Nat Geo Wild
This change only applies to American audiences, as most other parts of the world have already recieved National Geographic Wild channel.
While reality shows have done nothing but increase in number and decrease in quality, it looks like they're getting one less channel to air on. FOX Reality, which aired original reality shows as well as reruns of other shows, is bowing out in March 2010, and will be replaced by National Geographic Wild channel. Programming for National Geographic Wild will focus on natural wildlife and wildlife history, with a heavy focus on nature's most fierce predators. It's basically Animal Planet without The Planet's Funniest Animals.
I think that's a fair trade for less reality shows. Now if only they'd trade MTV channel to Discovery.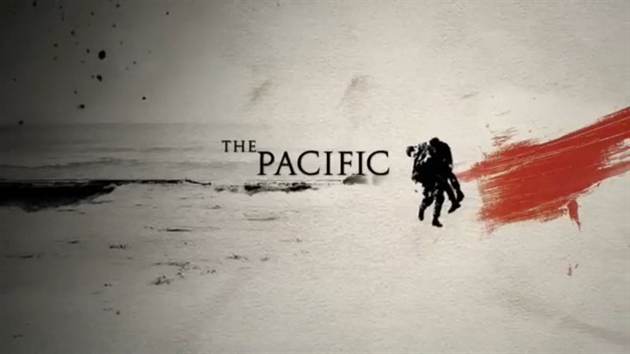 HBO Goes Swimming in The Pacific
Remember Band of Brothers, that little miniseries which started off the aughts with American soldiers fighting in World War II? Well, you'll get to start off this decade the same way: The Pacific is coming to HBO.
Like Band of Brothers, The Pacific centers on American soldiers fighting in World War II. The only difference? This time, they're fighting as far from Europe as possible. This time, they're fighting in…the Pacific.
The show will premiere on March 14, and will run for a duration of ten episodes (not unlike its predecessor). Like Band of Brothers, it will depict the stark grittiness of war through the eyes of main characters (named Leckie and Sledge). It'll be a massive HBO event that will likely be some of the best programming of the year.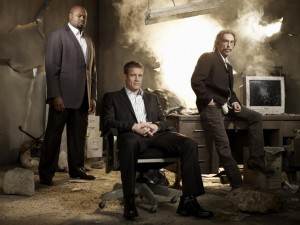 An Action Show Gets Another Chance
Since 24 has consistently been one of FOX's biggest hits, they've decided to wisen up and start making more shows that are intended specifically for action. Well, at least one.
That show is Human Target, a high-octane thriller starring Mark Valley (Fringe), Chi McBride (Pushing Daisies), and Jackie Earle Haley (Watchmen). Valley will play Christopher Chance, a hired bodyguard that assimilates into his clients lives and waits for the killers to reveal themselves. And when they do, he strikes.
It's a remake of an old failed series from 1992 (which was actually an adaptation of a comic series), but it actually has a chance at being successful this time around. The series is very well done (as you can read in my review of the series' first episode), and one of my favorites of the 2009-2010 season. It's set to premiere on January 17, and I strongly suggest you catch it. After all, it does briefly feature Danny Glover.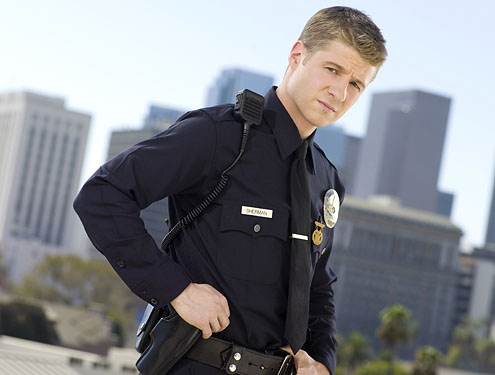 TNT Gets Southland
NBC (the network famous for trying to destroy itself by cancelling its only good shows), which found Southland's first season too dark for its 9/8c timeslot, decided to cancel the series. Immediately, TNT jumped at the opportunity to score broadcasting rights for the second season, for which filming had already begun commencing. They quickly bought the series, which stars Ben McKenzie (The O.C.) and Michael Cudlitz (Lost), as Los Angeles police officers.
The series will begin its run on TNT on January 12, after a rebroadcast of the first season on the network. If the show does well for the network, another season could very well be ordered.
It seems to me that before it's all said and done, NBC will regret sending Southland away. But then again, for a network that put The Jay Leno Show on every night, there's a lot more for them to regret, first.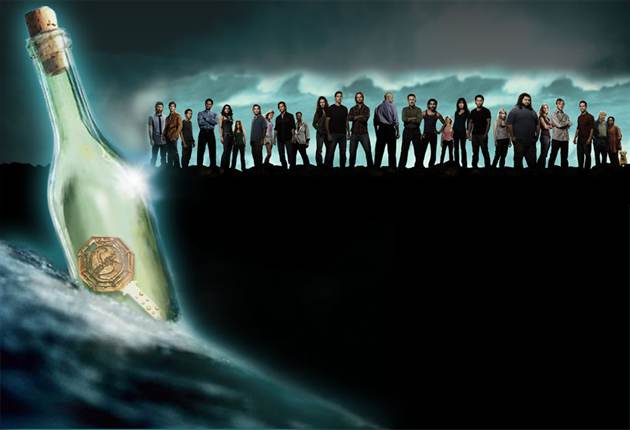 The Mystery Gets Solved Found
It's almost time, people.
What began on September 22, 2004, has encaptured millions of viewers for its five seasons it has spent on the air, teasing us with mysteries while wowing us with wonderful character development and amazing use of metaphor. In 2010, LOST will finally resolve its loose ends with what is sure to be a stellar final season.
Season six will premiere of February 2 with a final run of eighteen hours, starting with the two hour "LA X," and ending with a two hour, as-yet untitled finale.
Expect to have your mind blown. It's likely that Emmy voters' minds will be blown as well — the season has been picking up Emmy buzz before it's even aired!
You can read Sean Easley's "42 reasons to tune into season six of 'Lost'" here. All of the reasons are true.