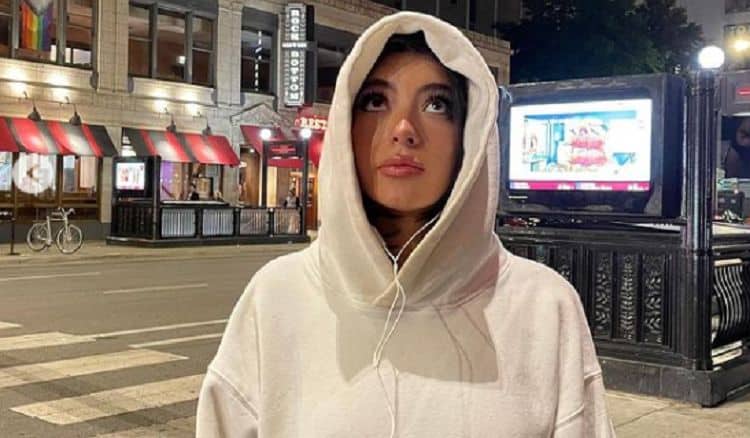 Sabrina Quesada is a lot of things, but someone who discusses her personal life is not one of those things. The world was shocked when she opened up on social media in June of 2022 following the death of her long-term boyfriend – their relationship did end in April, however – when she's said so little about her life otherwise. She's a social media star who hopes to one day become an actress, and this is what little we do know about her at the moment.
1. She is from Mexico
She was born in Mexico City. She and her family lived there for some time, but she did not spend her entire childhood living there. She and her family eventually moved, but we don't know exactly how long she was there.
2. She is Floridian
When her family left Mexico, they came to Florida. She seems to still live in the area alongside her family and her friends. She is someone who doesn't discuss much of her personal life, however, so we don't know too much about her life in Florida.
3. She is a Social Media Star
What we do know about this young woman is that she is a social media star. She is someone who has worked hard to find an audience, and she works even harder to keep them coming back for more. She's been able to focus on many things, and her creativity is something she is proud of.
4. She is Working on a Career as an Actress
Her goal is to one day become an actress. She's currently living and going to school in Florida, but it is her goal to eventually go on to become a star in Hollywood. She will attend auditions from time to time, but she is currently focused on learning all she can.
5. She is Suffering Loss
She was the girlfriend of the late social media star Cooper Noriega. He died tragically in June of 2022. It was a shocking situation for everyone, and it is something that really did have lovely things to say about. She and her ex ended their relationship in April, but she still loves him and she made that very clear following his death.
6. She Doesn't Post to Instagram
Her Instagram feed is just for fun, according to her bio. She doesn't use it often, though. She has 11 posts, and her first is from December of 2020. Of her 11 photos, only one does not feature her late ex-boyfriend. They do seem as if they were quite happy when they were together.
7. She Has Followers
We mentioned that she does not use her Instagram account often, yet she still has ample followers. She has approximately 970k followers on this platform despite the fact that she does not use it often. The least amount of likes she has on any photo is still 131,000 likes, which means her engagement on the platform is exceptional. There are other influencers who post all the time and they have the same number of followers, yet they don't get nearly the same number of likes or the same engagement rate. It's baffling how the internet works like that.
8. She is a Musician
When she is not creating online content, she's singing. She is a musical artist who loves to sing. Per her IMDb page, she is currently working on her first album. We don't know what kind of music we can expect from her when the time comes, but we have a feeling she is working diligently.
9. She is Fun
While she is not someone who is very open about her life, there are people who know her well and have many things to say about her. One thing that the world has to say about this young actress-to-be is that she is fun-loving and enjoyable. She seems to be the kind of person who really loves life and it loves her back.
10. She's Very Private
At the end of the day, her life is something that she keeps entirely private. She doesn't speak about it to anyone. She doesn't give away her personal feelings or her thoughts. She's someone who is doing what she can to focus on herself, and she works hard to keep her life in perspective. She is private, and that is a good thing. If she hopes to make it as an actress, having a life she keeps relatively private and to herself is what she has to do.
Tell us what's wrong with this post? How could we improve it? :)
Let us improve this post!