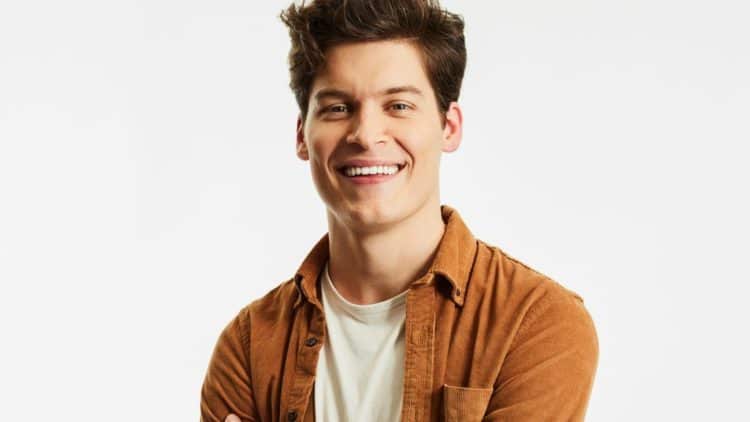 Right from the moment he first appeared on the Bachelor, Ryan Neal stole the hearts of many viewers with his great looks and charming personality. It was, therefore, disappointing to see Jamie, his crush on the show give her rose to Trevor instead of him. They had seemed to have a great connection after they met. But, unlucky for him, Jamie was also attracted to Trevor thus it became an interesting love triangle. However, that didn't last long as Jamie had to chose between them and she went with Trevor. Apart from his experiences in the Bachelor: Listen to your Heart, here are 10 things you probably didn't know about Ryan Neal.
1. His Background
Ryan was born and raised in Dearborn Heights, Michigan. He also went through school in the same region. After completing his high school education, he joined college to study Public Communication and Culture Studies at the University of Michigan-Dearborn. At a young age, Ryan discovered his passion for music and desired to be a pop star so he started taking guitar lessons. Years later, he decided to fully explore his musical prowess by renting a house in Nova Scotia on a secluded lake where he got the privacy and silence he needed to write and compose his original songs.
2. He has Released an EP
One of Ryan's latest achievements is the release of his EP. According to Smart Url, It has four songs namely; Hang tight, Music of My Mind, Déjà vu, and Up my Sleeve. The EP has been well received as you can find it on all the major music streaming and listening services.
3. He is an Ophthalmologist
Ryan's passion is not only in music but also in caring for people with eye diseases and vision disorders. When he is not singing you most probably will find him attending to patients in his day job, as an Ophthalmologist in Michigan.
4. He has Worked IT Jobs
Pursuing a career in music can be a daunting endeavor that is before your content gains attention and recognition. Many artists who solely focus on music confess to having struggled financially before their big break. The same case applies to Ryan's earlier days. According to Women's Health Magazine, Ryan had to take up IT day jobs to enable him to cater for his bills as he pursued his dream of becoming a musician.
5. Love and Relationship
Before coming to the Bachelor, Ryan had been in a relationship that had lasted for two years. He recently broke up with his girlfriend and had come to the Bachelor hoping that he would find someone who would not only love him but also respect and support his musical ambitions. Besides, he had never dated a musician and was curious to know how that would be like.
6. He Loves Posting Song Covers
Many upcoming artists have gained recognition by performing cover songs. According to We All Make Music, doing cover songs is not only fun and memorable for the audience but also introduces an artist's style of music. Ryan is well aware of this and it to his advantage. His social media pages are decorated with various song covers he has done including A Song For You by Donny Halloway, What's Going On by Marvin Gaye, and Are You That Somebody by Aaliyah.
7. His First Musical Performances Were at Ply Mouth Coffee Beanco
To date, Ryan is grateful to Ply Mouth Coffee Branco as that's where he got to begin his musical performances. The venue used to have an open mic session that encouraged new artists to perform their songs for customers who came. According to Ryan the audience there has always been encouraging as it is accepting and truly listens to artists. They played an important role in shaping his career to what it is today. Still, Ryan sometimes goes to perform there, especially when he has just come up with a new song.
8. Live Performances
You may have come across artists who sound great behind recordings but weird and off-key in live performances. Not for Ryan. His voice is just as good in live performances as it is in recorded songs. This has seen to him being invited to perform in many live events. He has severally graced radio shows, local traditions such as Theater Bizarre and collaborated with various artists to entertain crowds. Generally, he is commendably active in the Detroit Music Scene.
9. He has a Recording Studio
Back at home, Ryan owns a studio where he creates, edits, and produces his songs. For an artist, owning a studio can be quite advantageous as you can produce content at your own time and desired speed. In the long run, you also get to incur lesser costs.
10. His Hobbies
According to ABC, Ryan loves dancing and often breaks it down on the dance floor. He also enjoys spending time with the people he loves. Additionally, he so much loves pizza such that he can consume a whole one by himself in one sitting.
Conclusion
After Jamie disappointed him and gave her rose to someone else, Rudy came to his rescue even though they did not connect romantically. During the second week, Ryan decided to try his luck with newcomer Natascha and the two shared a cringe-worthy kiss. However, it had not been love at first sight. Natascha had come into the show hoping to get answers from Trevor about his past relationship, as his ex was her friend. It was only after the cocktail party that she realized that she had to secure a rose for her to stick around. She then turned her attention to Ryan and managed to win him over. Their bond has since grown stronger by the day and she is never shy to admit that she likes him. Hopefully, their love will last forever and they will both find the companionship, support, and happiness they so much desire.