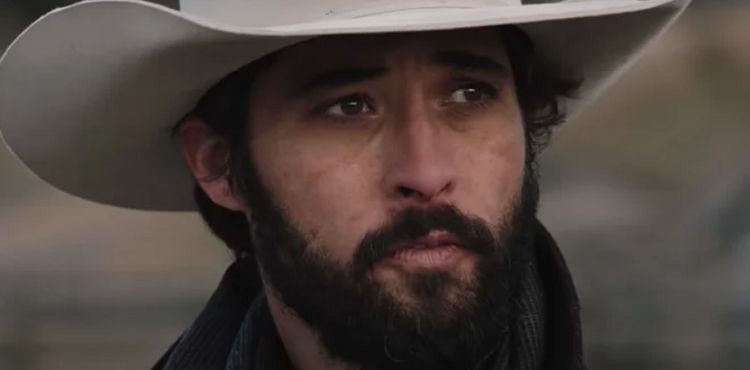 The last several years have been somewhat of a whirlwind for Ryan Bingham, but in the best way possible. In 2018, he earned a role in the TV series Yellowstone, and it didn't take long for his character to become a fan favorite. However, being cast on the show wasn't Ryan's first time in the spotlight. He actually began his career as a musician, and he's found a lot of success in that industry as well. Over the course of his career, Ryan has proven that he was born to be a performer and he has everything it takes to have a long-lasting career as both a musician and an actor. Continue reading to learn 10 things you didn't know about Ryan Bingham.
1. Yellowstone Is His First TV Role
If Ryan's face didn't look familiar to you the first time you saw him on Yellowstone, that's because you'd probably never seen him on your screen before. Although he had a few small film roles in the years prior to the series, Yellowstone marked the first time he'd gotten a part in a TV show.
2. He's A Proud Father
Although it may seem like Ryan's career is the most important thing in his life, the truth is that nothing means more to him than family. Ryan is a devoted father of three children with his soon-to-be ex-wife, Anna Axter. Axter is a writer, director, and producer who has been in the industry for almost 20 years.
3. He Has A YouTube Channel
If you're a fan of Ryan's, you'll be happy to know that watching him on Yellowstone isn't the only way you can see him on your screen. Ryan has a YouTube channel where he posts mostly music-related content. His channel has 99,000 subscribers and his videos have gotten a total of more than 50 million views.
4. He Grew Up Riding Horses
Ryan doesn't just play a cowboy on TV, he's actually been one in real life. Ryan has been riding horses since he was a kid and when he was a teenager he left home to join the rodeo. Although being in the rodeo circuit wasn't easy, it helped Ryan become the man he is today.
5. He Sells Merch
If you want to show your support for Ryan, watching him act or listening to his music aren't the only ways you can do it. Ryan sells a variety of merchandise through his website. Some of his items include posters, hoodies, bottle openers, and hats. He will likely add even more items in the future.
6. He Was Originally Just Supposed to Write Songs for Yellowstone
Sometimes the best opportunities in life come when you least expect it, and that's exactly what happened to Ryan with Yellowstone. During an interview with Repeat Replay, Ryan said, "I knew the guy that's directed and written the show, Taylor Sheridan, from a few years back. When Yellowstone came about, he initially just contacted me about writing some songs for the show. Once we met and hung out a bit, he found out that I used to rodeo and grew up ranching and knew how to ride horses and all that. He said, "Man, I got to get you in the show if you can do all that stuff."
7. He Loves To Surf
Even though Ryan didn't grow up near the ocean, surfing is something he has come to really enjoy over the years. In fact, he's also gotten pretty good at it. When he gets time off from work, he loves to hit the waves. Not only is surfing a great way for him to stay active, but it also helps him clear his head.
8. He's An Academy Award Winner
Ryan has accomplished a lot of great things in his career, but one of his biggest accomplishments to date is winning an Academy Award for his song "The Weary Kind". The song won for Best Song in 2010. If Ryan keeps going down the path he's on now, there will definitely be more major awards in his future.
9. He Likes His Privacy
Despite spending a good portion of his adult life in the entertainment industry, Ryan isn't someone who is obsessed with being in the spotlight. Throughout his career, he has maintained a fairly high level of privacy. He doesn't speak much about his personal life in interviews and he doesn't post anything personal on social media.
10. He Likes To Write Music In Solitude
If you ask 100 songwriters what their writing process is like, you'll probably get 100 different answers. For Ryan, having an isolated place to write is a must. He told Leo Weekly, "I've always kind of had to find places of solitude to write. I have a bit of a short attention span, so I get distracted pretty easily. It's good for me to get away from day-to-day distractions somewhere, where I can just reflect."
Tell us what's wrong with this post? How could we improve it? :)
Let us improve this post!