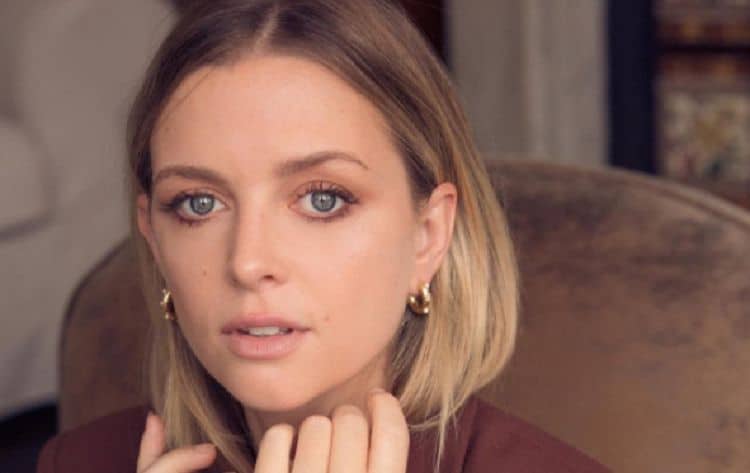 When Ruth Kearney began her journey as an actress, she probably never imagined that she would eventually become an international star. Now, more than a decade into her career, that's exactly what she is. The talented Irish actress has found success in both UK and U.S. productions. Along the way, she has gotten the chance to work with some of the industry's biggest names and she's well on her way to becoming one herself. Many people will recognize Ruth from her role in shows like The Following and Flaked. No matter what you've seen her in, though, there's a good chance you've never forgotten her. Keep reading for 10 things you didn't know about Ruth Kearney.
1. Her Sister Got Her Into Acting
When Ruth was younger, she and her siblings would put on little shows at their house. Her older sister would be in charge of coming up with the stories and casting the rest of their siblings in their respective parts. Ruth credits her big sister with inspiring her to get into acting.
2. She Is A Formally Trained Actress
Once Ruth fell in love with acting, she knew that she wanted to pursue it at the highest level. She studied drama at Trinity College in Dublin. She eventually studied acting at British Old Vic Theatre School where she graduated in 2009. After completing her studies, she began her acting career in the theater world.
3. Her Husband Is An Actor
In addition to finding the thing she loves to do, Ruth has also found the person that she wants to spend the rest of her life with. Ruth began dating British actor Theo James in 2009, and the couple wed in March of 2020. They do not have any children together. In 2019, the couple got the chance to work together on the PBS series, Sandition.
4. She Likes To Take Pictures
Ruth makes her living by being in front of the camera, but ironically, she's just as comfortable behind it. In her free time, Ruth loves taking pictures and she's very good at it. She has a natural eye for knowing when to capture a beautiful moment. She often shares the photos she takes on Instagram.
5. She Was Initially Intimidated By Playing London
Ruth may look like she's full of confidence every time she gets on stage or in front of a camera, but deals with moments of self doubt just like everyone else. When she was cast as London in the series Flaked, she was a little worried about whether or not she could pull it off.
6. She Enjoys Spending Time Outside
There's no better feeling than stepping outside after a long day and taking in a big breath of fresh air. This is a feeling that Ruth likes to experience as often as she can. She loves spending time outdoors and she especially enjoys soaking up the sun and hanging out by the water.
7. She Loves To Travel
If you ask most people what they'd do if they suddenly had a bunch of money and some extra free time, most of them would probably have travel somewhere on the list. There's just something about traveling that nothing can quite compare to. Ruth is an avid traveler and she has been fortunate to visit lots of different destinations. Some of the places she's visited include France, Maldives, and the United States. Her love for traveling also gives her plenty of opportunities to take cool pictures.
8. If She Wasn't Acting She'd Be Working With Animals
Although it's hard for Ruth to imagine herself doing anything other than acting, she has an idea of what she would've done had she chosen a different path. During an interview with Issue, Ruth shared that when she was younger she wanted to be a veterinarian or do something else that involved working with animals.
9. She Has A Great Sense Of Style
As an actress, Ruth probably gets the chance to work with professional stylists on a regular basis, but she has a great sense of style on her own. Ruth enjoys being able to share parts of her personality through her clothing and she loves experimenting with different colors and patterns.
10. She Loves Italian Food
The entertainment industry often puts so much pressure on people to look a certain way, that celebrities find themselves afraid to admit that they like to eat anything other than fruits and vegetables. Ruth, on the other hand, doesn't feel that way. She revealed to Issue Magazine that Italian food is her favorite – particularly pizza, pasta, and cheese.