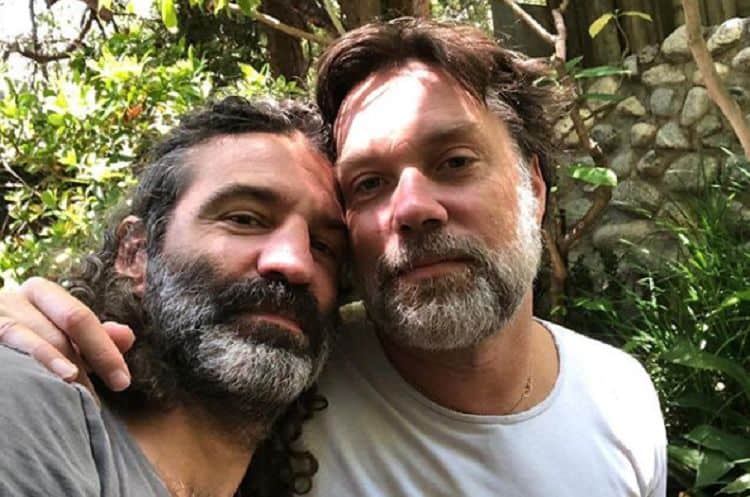 Rufus Wainright's name may not be as well-known as other people in the music industry, but he has a resume that speaks for itself. Wainwright has been in the business for more than 30 years a feat which is very impressive in itself. In addition to his personal projects, he is also well-known for composing music for various soundtracks including Zoolander, Big Daddy, and Brokeback Mountain. Throughout his career, Rufus has shown that he is truly a creative genius, and he still has a lot more things to share with the world. With the release of his recent album, he has shown that he's still got what it takes. Continue reading for 10 things you didn't know about Rufus Wainright.
1. His Parents Work In The Entertainment Industry
Becoming a singer seems almost unavoidable for Rufus. It's something that simply runs in his blood. Both of his parents also had very successful careers in the industry. His father, Loudon Wainwright III is a singer and actor and his mother, Kate McGarrigle, was also a singer.
2. He's A Husband And Father
Rufus has put a lot of time and effort into his career over the last three decades. However, he's also found the time to put into his private life as well. He has been happily married to Jörn Weisbrodt since 2012. The couple has one child together. He loves spending as much time with his family as he can.
3. Betty Buckley Once Saved His Life
When Rufus was just 3-years-old, he had a near brush with death. According to the story, he was playing in the shallow end of a pool when he unexpectedly went under. Luckily, actress, Betty Buckley, was nearby and was able to pull him from the water. Buckley said, "I didn't know who his parents were, at that time. He was just this little kid in trouble in the pool. His folks' backs were turned, so I jumped in and pulled him out of the water. It wasn't till years later I learned the identity of the little kid."
4. He Started Playing The Piano When He Was Six
Growing up around music definitely gave Rufus an early start in comparison to some other people. He started playing the piano when he was 6-years-old and his interest continued to grow. His mother began working with him to hone his skills as a pianist and a singer.
5. He's Enjoying Being In His 40s
Aging isn't something that many people are happy about. Especially those who work in the entertainment industry where youth is often considered more valuable. But Rufus doesn't mind getting older. He told Independent, "What I'm realising right now is that in your forties, there's this wonderful movement if you've taken care of yourself, which I have."
6. He Wasn't Allowed To Watch Much TV Growing Up
Despite the fact that Rufus was raised by very creative parents, his household was still very strict in certain aspects. He wasn't allowed to play video games, and he could only watch 30 minutes of TV per day. This was probably very annoying to him at the time, but it probably helped him become more creative.
7. He's Had A Rocky Relationship With His Father
There are lots of people who can probably relate to having a turbulent relationship with their parents, and Rufus Wainwright is one of them. He and his father weren't always on the best of terms and there were several occasions where Rufus things were very tense before them. They eventually went to therapy to work on their relationship. Now that Rufus is a father, he also has a better understanding of his father's perspective.
8. He Has Lost Friends To COVID-19
The COVID-19 pandemic has impacted countless people. Although Rufus and his family are fortunate to have maintained their health, he has witnessed just how bad the virus can be. He told The Current, "We've known people who have been, you know, badly affected by this disease. A couple of friends have died and so we're familiar with where it can go."
9. He's Participated In Protests Against Racism
Rufus is very liberal in his political beliefs. As a member of the LGBT community, he also knows what it can be like to be judged or discriminated against for being part of a marginalized group. He has shown his support for the Black Lives Matter movement and the overall fight to end racism. He attended local protests to show his solidarity and even brought his daughter along.
10. He's Bilingual
Rufus was was born in New York, but he was raised in Montreal, Canada where French French is one of the national languages. . As a result, he speaks French fluently. He told NPR that at some point he wants to release a French album. He says the vibe he's going for is "old and French."