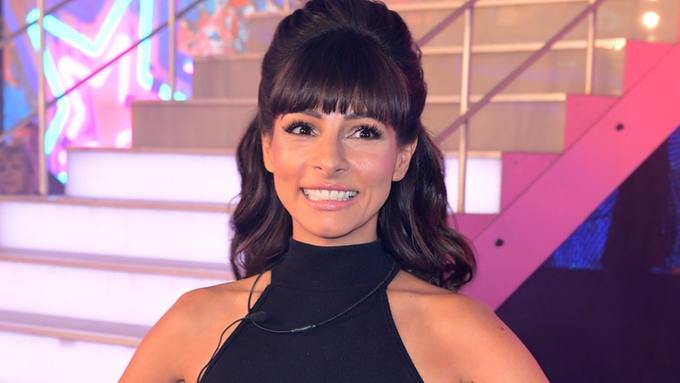 Roxanne Pallett comes off as a rather unique and very good-natured individual who has unfortunately run afoul of some controversy in her life, but not enough to make her quit. She's definitely the type that can get discouraged by something that has the ability to shut down many actors' careers but she has stuck it out so far and continues to remain on the scene so far as it's been noted. The whole Celebrity Big Brother incident that she had to go through was a bit much but she's been recovering from it for a while and seems like she's still ready to go full-steam ahead with her career. She doesn't like to quit and as a result is likely going to be around for a while, long enough to make more of an impact on the movie and TV industries as she forges ahead with what she no doubt wants to be a positive outlook on what's to come.
Here are a few things you might not have known about her.
10. She's written for The Times and Company magazines.
These days it's best not to be a one-trick pony since people that can't do more than one thing are bound to fade away eventually in the business. She's written a few pieces that have been published and managed to get her name out there in more ways than one.
9. She doesn't drink alcohol.
Give her kudos for this as she's still polite about it. She's the kind of person that will gratefully accept a glass of champagne for special events and then carefully find a spot to put it while she goes to find something else to drink.
8. She lost everything in a house fire at age 16.
At that age it's hard to lose everything you own since starting over is so difficult, especially given that you might not have very much to begin with. But as it stands now you can see that she's doing very well and has made a great name for herself.
7. She's in Wrong Turn 6.
If you've seen the first one of these movies then you might think that it's about time that people stop taking those trips to the mountain unless they start doing their research first. Just reading the synopsis of this movie makes it very apparent that it's about sex, more sex, and even more sex after that with plenty of cannibalism and murder and gore thrown in to appease those that love these types of movies.
6. She credits Rob Lowe as her inspiration for keeping going when her career seemed to be hitting the skids.
Lowe was good enough to talk to her when she was thinking of quitting and made it known that at one point in every actor's life it's found that quitting is thought to be a great option since it's the easy way out. But he told her that things will get better as well, and she managed to pick herself back up and keep going.
5. She's afraid of dogs.
Some people simply have a fear of certain animals that's not able to be fully explained, though if she had a run-in with a dog when she was younger it might go a long way towards explaining it. Until she gives that kind of explanation however it's just something she can't abide.
4. She wishes she'd have been born in the 1950s.
A lot of folks tend to feel that they're out of place in time and would have been far more comfortable back in a different era than the one they were born into. That's something that's pretty common, but one thing a lot of people don't think about is that all they have access to at this point wouldn't be available back then. It kind of makes a person think about what they're really saying.
3. She prides herself on never giving up.
Roxanne has a lot of heart and doesn't like to just quit and go away. This has been proven by the fact that she's still around and is still doing her best to maintain a career that she almost gave up on.
2. She doesn't engage in social media.
She refuses to let negativity into her life and as a result doesn't like to look at social media. You can't blame her for the latter part but unfortunately negativity is part of the business as she's already discovered.
1. She left Celebrity Big Brother.
She accused one of the male members in the house of punching her but then admitted that she might have overreacted a few days later. This seems like a situation that got out of hand really quickly and could have been handled differently by everyone involved.
So to be honest she's a good person and is striving to remain that way, but the negativity she tries to push away seems to find her still.