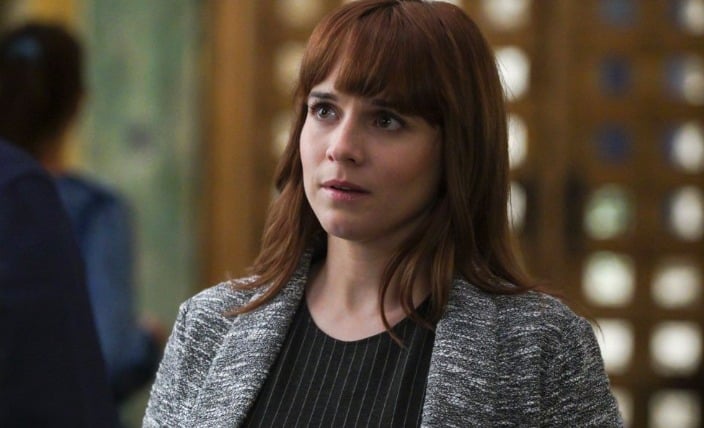 Renee Felice Smith is an American actress who comes from New York City. Primarily, people should know her because of her role as Nell Jones on NCIS: Los Angeles. However, she has been involved with other projects as well, including some in other fields. As a result, there is much more to Smith than a single role, no matter how prominent that role might be in the context of her career as an actress. Here are 10 things that you may or may not have known about Renee Felice Smith:
1. Renee Comes From Latin
Renee is the feminine form of Rene, which is a French name. However, the French name as well as its counterparts in a number of other countries come from Renatus, which is a late Roman name that translates to "born again." As a result, it should come as no surprise to learn that the name had spiritual significant, which in turn, explains its popularity throughout such a significant swathe of the world.
2. Felice Comes From Latin As Well
Felice is a name that comes from Latin as well. In this case, Felice is a form of Felix, which started out as a Roman cognomen that translates to something along the lines of "lucky." In particular, Felix is associated with Lucius Cornelius Sulla Felix, who was one of the Roman politicians who struggled for power in the generation that preceded Gaius Julius Caesar and Gnaeus Pompeius Magnus.
3. Smith Is an Occupational Name
Smith is one of the most common family names in the English-speaking world, which is perhaps unsurprising considering that it started seeing use in Anglo-Saxon times when family names weren't even passed down from generation to generation. For that matter, it should be mentioned that Smith has a number of counterparts in other countries, with examples ranging from the German Schmidt to the Polish Kowalski.
4. Grew Up in New York City
Smith was born in New York City. After which, she was raised in New York City as well. In fact, Smith even went to college in New York City, seeing as how her alma mater was New York University. There, she majored in journalism, though it is interesting to note that she minored in history as well.
5. Trained in New York City
Naturally, Smith learned to act in New York City as well, not least because said city is home to a number of acting schools of note. One excellent example is the Lee Strasberg Theatre, which is famous for teaching method acting. After all, while Lee Strasberg wasn't the creator of method acting, he was one of the acting teachers who went on to cement its position in the modern world of acting.
6. First Role Was in a Commercial
Technically, Smith's first role came when she was still at the age of six. At that time, she played a minor role in a commercial for Dannon, which is the brand that belongs to the French food corporation Danone. For those who are curious, Dannon is the name used in the United States for the purpose of making it sound more American.
7. Debuted in Theatre
Given her background, it should come as no surprise to learn that Smith's first role was in a theatre production. To be exact, it was Wildflower at Second Stage Theater.
8. Would've Had On-Screen Debut in Wyoming
Smith would've had her on-screen debut in a sitcom for The CW called Wyoming. However, that project never managed to make it past the pilot stage, which is why Smith had her on-screen debut in NCIS: Los Angeles instead.
I just told the Department of Homeland Security to stop the inhumane practice of separating immigrant children from their parents. Join me: https://t.co/1LBnjoJjAx

— renee felice smith (@reneefsmith) June 16, 2018
9. Co-Created Children's Book Series
It is interesting to note that Smith has shown an interest in fields besides acting as well. For example, she is actually the co-creator of a children's book series, which was based on her French bulldog. If people are wondering, Smith's French bulldog is named Hugo.
10. Great at Tap Dancing
Likewise, Smith has something of a reputation for being a good tap dancer. With that said, tap dancing is actually connected to acting to some extent, seeing as how one of the most popular variations on it is what is called Broadway tap. Even now, tap dancing is a common sight in musical theater.