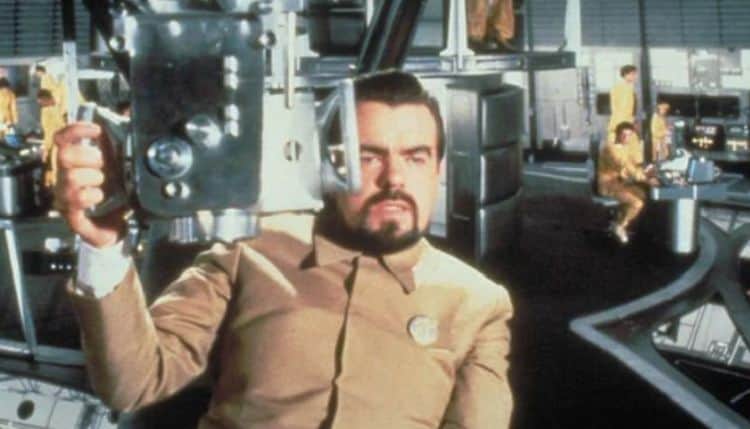 Every actor that passes means something to someone, no matter if it's due to their early works or something they did when they first started out. Michael Lonsdale has been seen as one of the greatest Bond villains for quite some time now, no matter that the movie he was featured in, Moonraker, hasn't always been considered to be one of the best Bond movies ever made. This isn't much of a factor in how people have looked at him for so long though, since Hugo Drax was still thought to be one of the best villains ever in the franchise. Apart from that, Lonsdale has a long and very storied career that ended in 2016, only a few years back, but was filled with so many credits that one can't help but be impressed. There are actors that stay busy their entire careers and yet still find time for a life, and then there are those that bank on past successes and come up with new material now and then to keep their fans happy and to make certain that their reputation doesn't dwindle or die out. Looking at Michael's list of credits it's kind of clear that he was the type that enjoyed staying busy and wasn't about to slack off and fall back on what he'd done to keep his name current and readily available for people to notice. In other words, he was an actor that was all about the craft and made it clear that he was there to work.
It could be said that the caliber of actors that have come and gone throughout the beginning of Hollywood has risen and fallen from time to time, and that would be accurate. It wouldn't be fair to say that actors back in the day were better than those now, or vice versa, since every actor plays to the time, the era, and to the best of their ability. Despite being one of the truly prolific members of show business, Lonsdale will forever grace my memory as Jean-Pierre, the gentleman that showed up in Ronin and offered Robert De Niro and Jean Reno's characters a place to lay low while the De Niro's character recuperated from a bullet wound. He didn't play a large part in the movie, but it was enough to impart some wisdom and a strange story of the fabled Ronin of Japan. While it was likely supposed to be a meaningful story, it didn't make quite as much sense as it could have, even though with Lonsdale telling it, the story did sound very enticing. Given that he had such a short role in the movie and was meant to be someone that was there when needed, the part worked.
On top of this Lonsdale was also an author, as he wrote ten books during his time, meaning he was quite talented and more than just an actor. Many people in show business are said to have written books, but a lot of times one can easily discern that they used a ghostwriter to pen their stories, especially given how quickly some of the books have hit the shelves. It's easy to believe that Lonsdale wrote his own books, but it's also something that's not worth bickering about if anyone has a different opinion. His time as an actor is what Lonsdale will be remembered for since he was quite good during his time, and will no doubt be remembered by many for several roles that he helped to bring to life. This year has taken quite a few people from us in terms of actors and other celebrities, and it will likely continue to do so until the end of the year, and then it will be 2021's turn to see who will be leaving us in due course. Cynical and harsh as that might sound, it's necessary for people to get used to it since we don't stay here for any longer than we're meant. Sometimes people pass before what's deemed their time, and to be honest, it's saddening and tragic, but in the grand scheme of things, it's still something that will happen.
Michael Lonsdale lived a good long life, as he was 89 when he passed, and as far as anyone knows he did not pass from any complications owing to the coronavirus. It is still entirely possible to pass away from natural causes, as one way or another the human body will give out after a while, whether people want to accept it or not. The best thing to do at this time is to enjoy the fact that he graced our screens for so long and to honor his life by keeping his memory alive in whatever way is possible. That's the highest honor anyone can attain in this world to be certain.