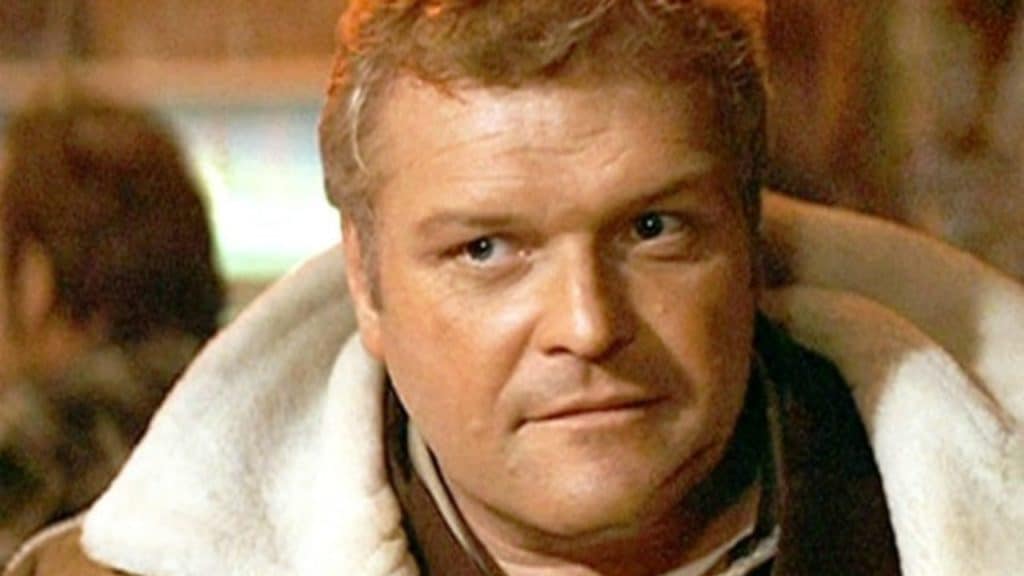 Hollywood has lost yet another star among its ranks, and one that some would say was a big favorite while others would say was dependable and popular but not quite top of the heap. Whatever a person wants to say however, it's with all respect that we mention Brian Dennehy as we pay tribute to a man that produced some of the more memorable roles in the business. There are plenty of folks that are going to cite their own favorite movies in which Dennehy starred, such as Rambo: First Blood, or Cocoon, or even Tommy Boy. Brian actually got his start back in the late 70s when it came to the big screen, and his role in Death of a Salesman netted him several Emmy Awards. He was the kind of actor that was popular for many reasons, but usually a different one per fan since everyone has their favorite movie or TV show they remember him from. Looking at his filmography he was a guy that barely ever said no to a project and put everything he had into each performance. As you can imagine this made him stand out among some people since some of the characters he came up with were either as vile as they could be or were so sympathetic you couldn't help but like them from the start. My own tribute to Mr. Dennehy comes from the three movies I already mentioned, as just like anyone else, they're the memories I hold the closest when thinking of what he did on screen.
His role as Will Teasle in Rambo: First Blood was iconic since he played the role of an absolute pain in the ass sheriff of a small Oregon town out in the middle of nowhere. Obviously he could have allowed John Rambo to get something to eat, a cup of coffee, and even supervised him while doing so just to make sure that everything was on the up and up. But his insistence on pushing Rambo out of town started a war in the hills that he had no chance of winning as it was made very clear from the start that a bunch of bumpkin, backwater cops stood no chance against a Vietnam vet that had served time in a POW camp and had some serious issues with PTSD. Of course had Teasle not been such an ass we wouldn't have had such an iconic cult classic that's still highly revered today. Brian definitely knew how to play up the role of a truly irritating and stubborn character and he did it in a way that made a lot of fans look at Teasle as someone who allowed pride to get in the way far too often. It was one of his best roles though, and one that helped to really cement his place in cinema.
Three years later he starred as Walter, the Antarean leader who along with his fellow Antereans has come to earth to retrieve several pods that contain the rest of his people that were left behind thousands of years ago when Atlantis, their home at the time, sank beneath the waves. As Walter and his companions befriend a group of elderly citizens who have been using a pool that was meant to keep their recovered companions alive, trouble was just bound to happen since a secret such as eternal youth isn't easy to keep, and the old folks that were allowed by Walter to use the pool eventually lose control of the situation and the pool is drained. Walter is about what you would expect in a leader, calm, composed, but good and angry when he finds out his trust has been betrayed. But he does end up making it up to the old folks he befriended as he offers them the place of his stranded companions since they can't make the trip home. It was a good movie for its time and featured some favorite older actors, but its sequel didn't really measure up.
Tommy Boy is a movie that a lot of people know since the dynamic duo of Chris Farley and David Spade were legendary even when they were first coming up through the ranks as a pair. The movie, centered around Tommy Callahan, played by Farley, was one that was meant to be outrageous and comical, but it also ended up being touching as well, as Dennehy brought a sort of serious side to it that was also playful and downright enjoyable since as Tommy's father he was almost instantly likable. Big Tom Callahan was the kind of guy you'd want to go out for a beer with or just sit and bs with all day, and he was one of Brian's best roles despite the fact that it didn't last that long into the movie. We'll all remember Mr. Dennehy for one role or another, and it's easy to think that we'll hold him up as one of the greats for a long time to come. Rest in peace sir.