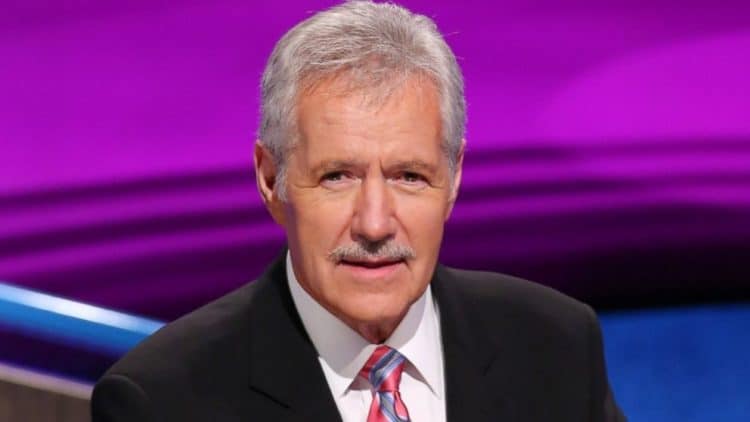 The year isn't over yet, and whether we're going to see a few more icons pass away is hard to predict, but thus far people have had to watch some of their favorite celebrities pass on and it isn't growing easier, but it's also not bound to help if people continue to mourn. Alex Trebek, the popular game show host that has helped so many people to feel inspired and has been a mainstay on Jeopardy! for so long, has sadly passed away at the age of 80 years old after battling pancreatic cancer for roughly two years. The aging star had been upbeat for much of the time that people spent worrying over his diagnosis, and continued to inspire and entertain the masses by remaining a part of Jeopardy! while people continued to tell him just how much he meant to them. As of now he is still one of the most loved celebrities in the nation, and it's with a great deal of respect that I will say what might be on some peoples' minds but could offend others: life goes on. That's right, the world is still here, and we're still bound to take one step after another in order to keep things moving, to make certain that our lives continue, and that those that have been lost are not forgotten. Alex will be remembered fondly for many years to come no doubt, and even thinking about who might take over Jeopardy! is unthinkable to many at this moment, but it will happen no doubt and the only hope that many could possibly have is that it will be someone that will keep the show the way it is in order to honor Alex's memory.
A lot of people won't want to hear this since the love that so many have for Trebek is going to feel pretty raw at the moment and telling anyone that life does in fact go on after a tragedy is typically something that can spark arguments and incite people to become a bit problematic as well as less than receptive. But the truth of it is that Alex didn't appear to be the type to rest on his laurels when tragedy struck, in fact, he didn't even sit around moaning about life when he was diagnosed. He continued to live, and he continued to do what was important to him, and to be certain, this is the best that anyone can do following his passing. People are going to mourn, that much is obvious and there's nothing wrong with it since everyone gets through a moment of grief in their own way, but once that time is over and done with, it's time to pick back up and move on, as Alex proved that he was able to do for the last couple of years. One can't help but be impressed by his level of commitment to the game show he helped to popularize since for so long he was one of the people that viewers looked forward to seeing during the evening and someone that folks couldn't help but think would be around long after a good number of us were gone. But being human doesn't work that way, and one day or another, we're all going to have to walk that final path and see what's at the end.
This year has been a rough one for a lot of people when it comes to loss since between losing out on parts of life that would normally be taken for granted since we weren't anticipating having to wear masks, forego certain experiences in our lives, or endure through a pandemic, to the idea that various celebrities would no longer be with us by the end of the year, 2020 has been kind of a stressful time. Losing Alex Trebek is a serious blow to the sensibilities of some people, but at the same time it's another certainty that was finally met, and a name that will be remembered by many for a long time to come has been added to the list of those that have been lost. There are many things to say about Trebek, but one that many people will likely agree with was that hew as undeniably strong and carried through in a manner that he felt was right for him and did his best to live his life no matter what it continued to throw at him. That's about all any of us can do, withstand whatever life is willing to throw at us, and deal with it as much as we can while putting one foot in front of the other as we continue forward. There's no other way to go if you really want to live, and Alex showed us that more than once over the past few years. Rest in peace sir, you will surely be missed.