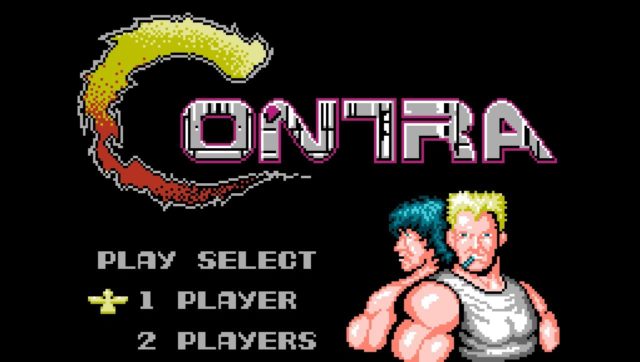 Do you recall playing Contra and learning the Konami Code that was created to give you an instant 30 lives? Well it turns out that code was never supposed to be a part of the game, but of course those of us that learned the code know how that one went. Up, Up, Down, Down, Left, Right, Left, Right, B, A, Start was all you had to remember and the world of the NES was essentially yours. There have been other variations of the code made throughout the years since Contra was released but it's stayed more or less the same ever since. If you want you can thank Kazuhisa Hashimoto, the developer who installed the code when he couldn't beat the game Gradius while attempting to format it from the arcade to the NES. Thankfully for the rest of us he forgot to erase the code when the game was shipped out to the masses, and by the time anyone noticed it the code had already been spread far and wide.
This proves that cheat codes have been around a lot longer than some people think. I can recall that Contra was kind of a tough game until you got used to it and one stray bullet could ruin your entire game. Having 30 lives to count on however would be a humongous boon to any gamer that wanted to get further into the game without having to worry about dying on every level multiple times and having to start over. The cheat code is still around too, since nothing this good is bound to be kept a secret for long and once people learn something like this they tend to covet it and hang onto it for a while. It's gone through its variations but if you think about it, the blood code for Mortal Kombat could even give thanks to the Contra/Konami Code for its existence. Far beyond the NES games that showed violence but little else, Mortal Kombat could show the action without the blood, but when the code was punched in scarlet rivers began to run.
What was unknown at first however was how the code would affect gameplay. In Gradius the player's ship would be decked out with every possible power-up available, while in Contra it would give you extra lives. In Mortal Kombat if the code was enabled then it was no holds barred, but if it wasn't then a lot of the attacks and fatalities simply weren't possible. After all, it's hard to use an attack that draws blood when the code hasn't been input to allow that program to run. In Contra however it simply meant that you didn't have to worry about dying so much unless you had a habit of doing it every minute or so.
The fact that the cheat code is still active is kind of funny since it's easy to think that the programmers would have done their best to eliminate it and keep the gaming experience fair. But then again, letting people win certainly does give them more incentive to buy more games.
Tell us what's wrong with this post? How could we improve it? :)
Let us improve this post!