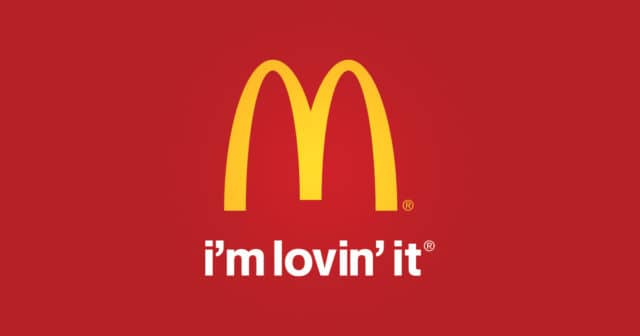 When it comes to fast food there are so many factors at play that we as consumers rarely consider but these mammoth business thrive on them. For example, there's a reason why tables at McDonald's are a particular distance from one another. There's a reason why garbages are places where they are. There's a reason why their French Fries are addicting (it's because they have addicting ingredients). When you combine each and every teeny tiny facet of their business to make it a whole you start to understand how these tiny qualities end up making the whole extremely profitable. All of them contribute to better margins, a more efficient as well as customer experience.
Another area that consumers don't pay as much attention to is advertising. From the logos to the commercials to the theme songs and jingles, every sound and site you see is designed to get into your head and make you want their product without you even realizing it. The "I'm lovin' it" phrase is ingrained in all of us. Their catchy little "da da da da daaaaaa, I'm lovin' it" is now a part of us. And who could ever forget the golden arches which is McDonald's staple. But did you know these arches were going to be axed at one point?
McDonald's was suppose to revamp the Golden Arches in 1960 but a psychologist argued to keep it because it resembled breasts, giving Freudian applications to the subconscious mind of the consumer. So there you have it folks. Now you know why the Golden Arches are the Golden Arches.