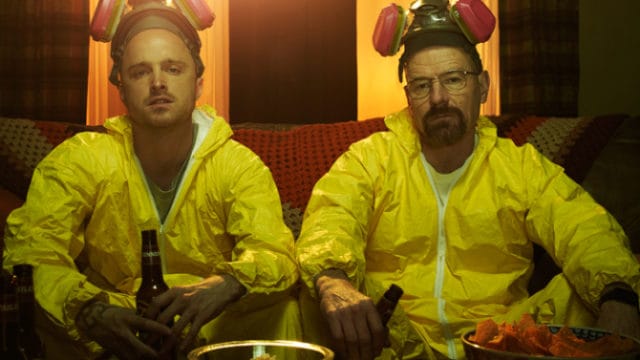 Breaking Bad's Walter White was one of the most memorable protagonists to ever show up on the TV screen. However, the character could not have happened without Bryan Cranston, who played the part to perfection. With that said, it is interesting to note that Cranston would not have been chosen without the input of the Breaking Bad series creator Vince Gilligan, who was familiar with his remarkable range as an actor from The X-Files.
What Was Drive?
In short, Gilligan was a TV writer on The X-Files. As a result, he wrote an episode called "Drive" featuring a character named Patrick Crumb, with the result that he had an influential role in choosing the person who would play said character. For Gilligan, it was important that whoever be chosen was capable of projecting a real sense of menace while at the same time still letting enough of his humanity show that the viewers would be somewhat sympathetic when the character died at the end. Gilligan watched a lot of actors get the first part but miss out on the second part, which continued happening until Cranston stepped in. The resulting performance left such a strong impression on Gilligan that he formed a desire to work with him on some other project in the future, which was not something that had happened to him with any one of the other great actors to show up on The X-Files.
How Did Drive Lead to Bryan Cranston Being Cast As Walter White?
By the time that Breaking Bad was starting up, there was a significant amount of doubt about the choice of Cranston to play Walter White on the series. After all, Cranston was best-known for being a comedic actor rather than a dramatic actor at that point in time. In main, this was because he was one of the main cast members on Malcolm in the Middle as Hal Wilkerson. However, it should also be noted that he had a successful stint as Dr. Tim Whatley on Seinfeld, which further contributed to the impression of Cranston as a comedic actor.
With that said, Cranston's time as a comedic actor might have actually helped instead of hurting his chances when it came to the role of Walter White on Breaking Bad. This is because when Gilligan saw the advertisements for Malcolm in the Middle, he thought that Cranston looked familiar but couldn't recognize him until he had put in some serious thought on the matter. In turn, this caused him to watch some of the series, which made him wonder at Cranston's range because his previous experience with Cranston had seen the actor at his most intense.
Considering the mix of drama and humor in the earlier episodes of Breaking Bad, it seems reasonable to speculate that this range contributed to Gilligan choosing Cranston when the time came to cast Walter White. It is interesting to note that Gilligan met with some surprise from AMC executives when he spoke about his choice, but surprise at the seeming choice of a comedic actor soon switched over to surprise at Cranston's range when Gilligan showed them "Drive." Summed up, it can be said that a single episode of The X-Files was critical in making Breaking Bad what it was.