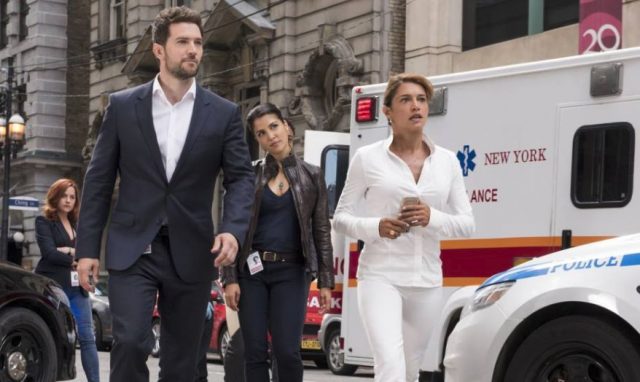 The jury is still out on Ransom. It's only in its first season and tonight marks only its 3rd episode. However tonight's show could provide a twist to kick the show into high gear. Eric and the team must figure out how to negotiate with bank robbers who are not demanding cash on Saturday's episode. Ransom, which stars Luke Roberts and Nazneen Contractor, airs on Saturday's which isn't the most ideal time slot for a prime time show. However, perhaps a new angle that terrorists taking hostages without demands can draw some views.
According to the NYTimes
The show is about a team of hostage negotiators led by Eric (Luke Roberts), a cool customer who tries to get inside the heads of the criminals and resolve crises without violence. He and his crew are not police officers; they're brought in on cases that require a more delicate or low-profile approach than the police can provide.
The group also includes Zara (Nazneen Contractor), a former detective, and Oliver (Brandon Jay McLaren), a psychological profiler. In the premiere, they are joined by Maxine (Sarah Greene), who had been rejected for a job with the team but forces her way onto it anyway.
The show's received mix reviews so far and people are saying that the show is more based on short bursts of adrenaline moments than long term success. When you've already got an abundance of cop shows out there like NCIS, Blue Bloods and countless others, it's extremely difficult to compete. While the characters on the show aren't technically cops, let's face it, this is a cop show.
Here's a preview of tonight's episode.