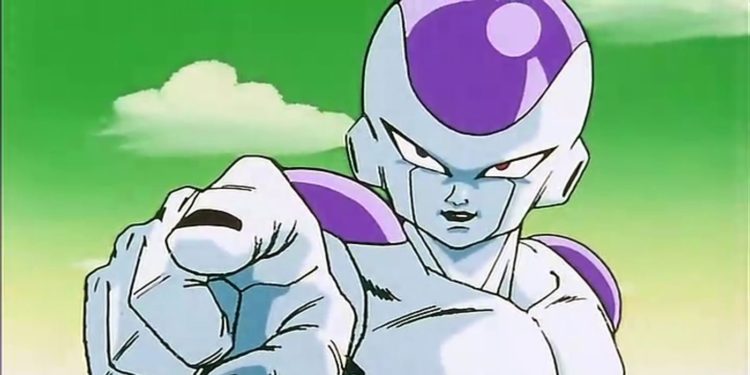 If there's one villain in Dragon Ball Z that is the most popular, it has to be Frieza. Frieza was the first major villain introduced in Dragon Ball Z, aside from the Saiyans (Raditz, Vegeta, and Nappa) and was the first one to truly give the Z-Fighters a run for their money. Sure, Raditz basically killed Goku, but Raditz and Vegeta were nothing compared to Frieza. He was also the first Dragon Ball Z villain to be able to transform into different versions of himself, with each being more powerful than the last. While this isn't anything special anymore, because most Dragon Ball Z villains now have various forms, it was a big deal when Frieza was first introduced. Frieza is by far the most annoying villain in the entirety of Dragon Ball Z – it's not even close – but which one of Frieza's forms is the most annoying?
Frieza Second Form
Frieza's second form is definitely the least annoying version of the universal emperor. In this form, Frieza is much less whiny than his first form, and actually looks pretty intimidating, compared to his much smaller counterparts. Unfortunately, Frieza impales Krillin with his horn, which makes me hate this form as well, but if I had to choose one form of Frieza from Dragon Ball Z to hate the least, it would be this one.
Frieza Final Form
Frieza's final form is pretty much Frieza at his all-time powerful (almost) with no armor or horns, but rather just a simple, smooth, and muscular design. This form is much taller than his first form, but probably just a little bit shorter than his second form. In his final form, Frieza can actually be pretty terrifying, and he's definitely not as much of a baby as many of the other forms he takes. However, I can't let him get away with killing Krillin in his final form, because after Frieza kills Krillin, Goku is sent into a spiraling fit of rage and it is here where Goku makes his first transformation into the fabled Super Saiyan.
Frieza Third Form
Frieza's third form makes him look incredibly weird, elongating his skull into a strange, purple hot dog and takes his total toe count down to three per foot. The only reason I don't entirely hate this version of Frieza is because he's still not as whiny as most of the other forms. His appearance is also pretty unique, and the most different of all of his other forms, so he gets a pass for character design.
Frieza Final Form (100% Power)
Remember how I said that Frieza in his final form was him at his all-time most powerful? Well, that's true, but he was also holding back for quite a while, so his true all-time most powerful (in Dragon Ball Z, not counting Super), is when he pushes himself even further beyond. No, not to Super Saiyan 3, but to Final Form Frieza (100% Power). This is the form in which Frieza grows his muscles even larger, and takes on Goku while he is a Super Saiyan. Basically, this is Frieza's final form, but on steroids. All Frieza wants to do is defeat Goku, and he's just about had enough, so he's basically throwing a tantrum and blindly fighting Goku, which ultimately leads to his own demise, and the destruction of the original Planet Namek. Definitely one of the most annoying forms that Frieza has taken.
Mecha Frieza
The only reason that I'm putting Mecha Frieza ahead of my number one pick is because we really only see him for a single full episode. If we saw Mecha Frieza for much longer than that, I can guarantee that he would be taking the top three spots for the most annoying Frieza, but luckily, we didn't get to see him stick around long enough to get to that point.
Frieza First Form
For the most annoying form of Frieza of all time, I'm going to have to give it to the very first version of Frieza that we ever see. I can't tell you how much I despise Frieza in his first form; he's whiny, he's arrogant, and he just floats around in his chair like a smaller-headed version of MODOK. He doesn't do any work for himself, and just gets his Saiyan lackeys to do it all for him, and don't get me started on his voice. Frieza's first form voice is quite possibly the most annoying thing that I've heard in Dragon Ball Z, except for maybe Kid Buu and his monkey noises. Seriously, I was so happy when Frieza transformed into his second form and did away with this horribly annoying version.
Image Credits: CBR