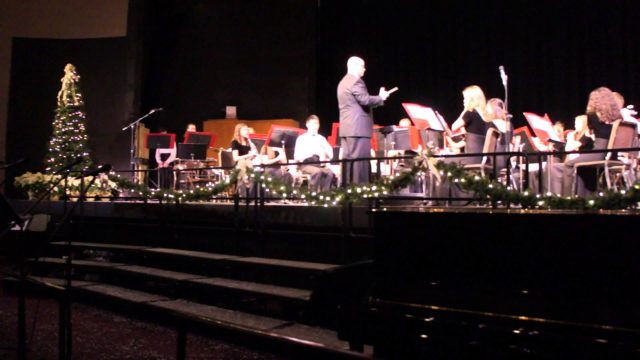 Ah, wassail … the heady aroma of hot spiced apple cider spiked with wine. When it's cold, there's nothing quite like it. We've enjoyed a bowl of wassail many times, and each recipe is a bit different. There are Old English recipes and Old Norse recipes. What you drink depends on the cook. Some are spiced cider without alcohol. Some include ale with the wine. Ancient versions started out with mead. Most include a healthy dose of traditional spirits.
On one occasion, we watched a polished Swedish folk dancer accept a gift of aquavit from an arriving guest, wink an eye, and then pour the entire bottle into the pot of glogg he was stirring. (Glogg is the Swedish version of wassail.) Of course, the pot already included wine, but the 40% alcohol content of aquavit was certain to bring rosy cheeks to everyone there.
Wassail was traditionally drunk from a decorative bowl which everyone shared. Wassailers also went from door to door, drinking and singing to wish good health to everyone they visited. There are two famous tunes; "Here We Come a Wassailing" and "Wassail, Wassail All Over the Town". There are also local versions which are kept alive annually in orchards all over England. Our favorite wassail songs continue the tradition:
The Wassailing Song: Here We Come a Wassailing
American Idol star David Archuleta, Celtic Woman's Méav, and American country music artist Mark Wills perform the most famous of all the wassailing songs. Just give us some fiddles, a bodhran, a few pipes, and some Celtic spirit, and we're happy!
The Gloucester Wassail: Wassail, Wassail All Over the Town
The astounding Clare College Choir of Cambridge sings this shimmering arrangement by Ralph Vaughan Williams:
Somerset Wassail: The King's Singers
The perfect musicianship of The King's Singers captures the essence of wassailing in this earthy wassail:
Malpas Wassail
Listen to the rich folk harmonies of this homespun trio, singing the traditional version from Wessex, England. These robust singers admitted to having a few pints of ale before they performed.
Wassail is a drink that's been around since the Middle Ages. Its name is a greeting. It's a version of Old English was hál, and Old Norse ves heil, and the Anglo-Saxon wes þú hál; which all send the greeting "be you healthy".
Wassailing the Trees is how wassailing truly began. It's a drinking ritual which is performed to make certain that the apple harvest would be good each year. Farmers in England's West Country would have a feast of apple cider and hot cakes. Then, they would head out into the apple orchards to serenade the trees with songs. Sometimes they would bang on pots or use sticks to beat the trees and frighten away any evil spirits lurking in the orchards. The idea was to keep the good spirits there so that the crop would be wonderful the next year. They would dance, sing their special wassail songs, and even threaten the trees with an axe to ensure it would produce good fruit. Wassailing is still carried on in orchards throughout England:
Jolly Morris Men Wassailing the Trees in Coventry, U.K.
Wassailing the Trees at a Cider Farm in the U.K.
"The Gloucestershire Wassail" in a Hampshire orchard
The wassail song is popular around the world. There are many arrangements and hundreds of performances. Here are two great new takes on the traditional song:
Under The Streetlamp
The guys kick this carol into rock "n" roll groove for a wild new take on this classic:
New Age Piano
Arranged by Philip Aaberg, this is a stylish rendering with plenty of rhythmic drive supporting the well-known melody:
When wassailing this holiday season, be certain to respond to the greeting with a hearty Drinc hæl, or "Drink good health!"