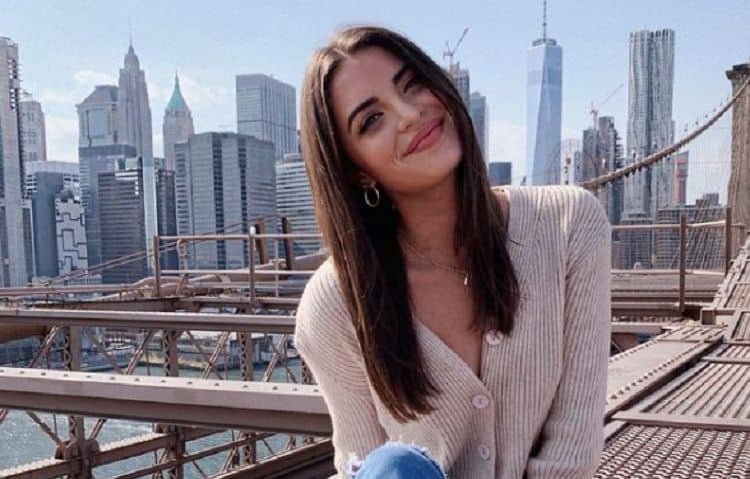 Season 25 of The Bachelor is already off to an interesting start and fans everywhere are looking forward to seeing who Matt James decides to make his future wife. Like the rest of the women on the show, Rachael Kirkconnell is hoping it will be her. Although she hasn't had the best luck when it comes to her romantic life, she's ready to go all in for a chance to win Matt's heart. So far, it seems like Rachael has all of the qualities that Matt is looking for in someone. We'll all have to watch and wait to see how things pan out for Rachael, but there are lots of people who are already rooting for her. Keep reading to learn 10 things you didn't know Rachael Kirkconnell.
1. She Is A Georgia Native
Rachael was born and raised in Georgia and she decided to stay close to home for college. She attended Georgia College and State University where she graduated in 2019. Being from the south is something that Matt and Rachael will be able to bond over as he is a North Carolina native.
2. The Bachelor Is Her Only TV Appearance
During each season of The Bachelor, there are always some grumblings about whether or not all of the women on the show are truly there for love. Occasionally, there have been reports of contestants potentially being actors or simply looking for a chance to be in the spotlight. Fortunately, that doesn't appear to be the case with Rachael. As far as we know, she doesn't have any other TV experience.
3. She Loves To Travel
Living life to the fullest has always been at the top of Rachael's priority list. She enjoys getting the chance to travel and experience different places. She especially loves places with beautiful beaches and stunning views. One of her favorite destinations apears to have been the U.S. Virgin Islands.
4. She Is A Hopeless Romantic
Despite not having the most experience when it comes to serious relationships, Rachael is still confident that she will meet her prince charming. According to her official bio, she considers herself a hopeless romantic although she has never truly been in love. If she's able to find her first love on The Bachelor, that'll definitely be a great story for her to tell her children some day. After all, meeting on a reality show does make for a pretty cool modern fairytale.
5. She Is a Graphic Designer
Rachael also has a very creative side and she loves getting the chance to express herself. We weren't able to track down any information on where Rachael works, but we do know that she works in the graphic design field. In her free time she also enjoys drawing.
6. She Is Always Down To Try Something New
There are plenty of people who are comfortable sticking with the same routine and never stepping out of their comfort zone, but Rachael isn't one of those people. Hopefully Matt isn't either. Rachael likes to try new things (hence why she was open to doing The Bachelor) and she's all about having as many experiences as possible.
7. She Can't Stand Slow Drivers
The southern part of the United States has a reputation for moving a little slower than other parts of the country. But even with being born and raised in the south, Rachael hates being stuck behind slow drivers. There are probably a lot of people out there who can relate to this feeling.
8. She Is A Very Organized Person
Hopefully Matt likes to keep his things neat and orderly otherwise he and Rachael may not be able to get along. She is very big on keeping everything in its place. Her bio states that she "is very neat with organization and cleanliness". On the flipside, however, it also states that Rachael is "messy with plans and schedule."
9. She Likes To Stay Active
When most people think of working out, their minds automatically go to the physical benefits. In reality, however, staying active is just as good for the mind as it is for the body. Rachael likes to stay on top of her health and fitness and she enjoys doing things like going hiking and swimming.
10. She Loves Animals
Knowing that someone is an animal lover can give you some real insight into their personality. While it's unclear whether or not Rachael has any pets of her own, it is clear that she loves animals. From dogs to cats, she has a special place in her heart for all of the fur babies of the world.