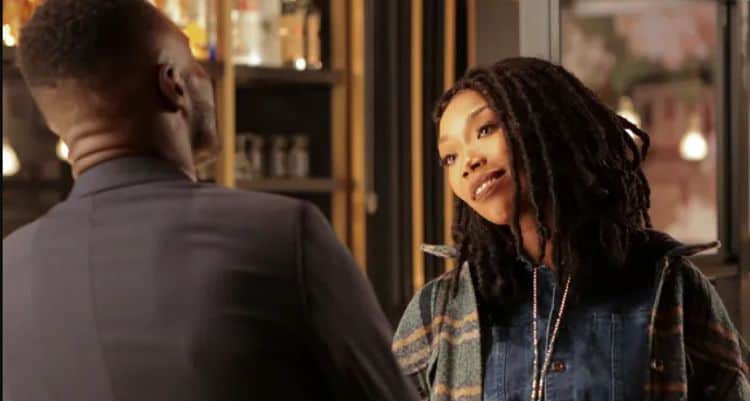 The band is getting back together. The Nasty B*****s was one of the leading all-female rap groups in the nineties. They are certified legends in Hip Hop and after a sudden twenty-year hiatus they have been given another chance to reclaim their fame and their swagger too. If the plot doesn't interest you then you'll certainly enjoy seeing some of our favorite acts back on the screen. The ABC drama stars household names like Naturi Naughton, Eve, Taylor Sele, Nadine Velazquez, Pepi Sonics, and Brandy.
Meet The Band
When the girls reunite after two decades of putting down the mic we see that they are no longer the vibrant, bold, and badass chicks that they used to be. They are all stuck in their unfulfilling lives. Brianna (Eve) also known as Professor Sex traded in her mic to become a "soccer mom". She is the mother of five children and married to a college professor (RonReaco Lee) who she discovers is having an affair with one of his students when she decides to surprise him in the middle of the day with some sexy time. Brianna doesn't know whether she should stay for the kids or leave her trifling husband. After spending time with her former group members she remembers she finds a piece of herself that has been missing and decides to leave him. That is until he discovers that the migraines he has been having are a cancerous tumor. Then there is Jill (Naturi) otherwise known as Da Thrill who has been living in Montana for the past twenty years with her husband, the deacon of a big church. They have been trying desperately to have a baby for the past few months. Jill isn't living in her truth. She is a closeted lesbian that's in love with Tina one of her close friends. Naomi (Brandy) also known as Xplicit Lyrics. She was the one with the most lyrical talent out of the group but now she pays the bills by singing soft ballads in Nashville at bars. Naomi has a bad relationship with her 20-year-old daughter JoJo. Jojo resents her mother for being more focused on her career and chasing fame instead of being a good mother to her. Then there is Valeria ( Nadine) who's stage name is Butter Pecan. Valeria is a successful local news anchor. In the beginning, she swears she's totally against the band reuniting that is until she gets fired for drugging one of the TV hosts at her station into making racist comments on air.
Trend On Old Girl Group Reuniting
The trend for this show is really interesting because in the last few years there has been this trend of old girl groups from the nineties getting back together. On the show, their hit song "Nasty Girl" starts to get some radio play thanks to a young popular artist Lil Muffins who remake the song. Eric Jones, the group's old manager wants to bring them to the BET Awards to perform the song with Lil Muffins. Of course, there's no reunion without the resurgence of old beef. Eric is one of the reasons that the Nasty B*****s split up twenty years ago. He was leading and sleeping with both Naomi and Valeria which led to a buildup of tension. The truth is, the fame that came with their success was too much for them all to handle at such a young age.
The Balance Between Serious and Funny Is Impeccable
What I enjoyed most about the show was its ability to touch on hard-hitting topics like drug addiction in a light comedic way. For instance, when Brianna finds out her husband was diagnosed with cancer she curses him for getting asthma and tells him that she "promises to do everything in her power to make sure he lives so that she can leave his ass." In the lunch scene when the girls are reminiscing on old times and making fun of each other, they jokingly bring up Jill's stint with doing "blow". Towards the end of the show when the girls find Lil Muffins in her home unconscious after overdosing on cocaine. When Eric arrives at the hospital he reminds Lil Muffins that she has to perform in less than 24 hours. This triggers Jill and she stands up for the young rap star in the same way she wishes someone stood up for her. Jill's coke habit was a big deal. During their BET Award show performance the "Nasty Bitches" rebrands themselves as Queens. We're anxious to see what comes from this show.