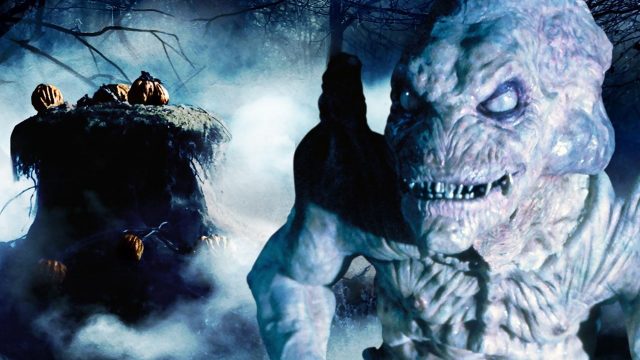 There's always room for another horror reboot, right?
After announcements all year about classic horror films getting rebooted for the near future, we can now add yet another to the ever-growing list. It's being reported today that Saw producer Peter Block has picked up the rights to the 1988 "classic," Pumpkinhead. The original film, which was the directorial debut of special-effects artist Stan Winston, starred action hero Lance Henriksen as a grieving father who, after a tragic accident, conjures up a vengeful demon to terrorize and destroy a group of unsuspecting teenagers.
Block hasn't announced a cast or director for the upcoming reboot, but there is a writer in place. "The creature's great but the emotional story is wonderful as well," Block told Entertainment Weekly. "I got the rights to Pumpkinhead, and hooked up with a great young writer called Nate Atkins, and we developed our script, which is really solid." He goes on to mention that he wants a strong focus on practical effects (just like in the original), and he wants to use the original emotional beats in tandem with the fast-paced ride that many modern horror fans clamber for.
No release date is set, but Block says that he hopes to start filming early next year.
Are you looking forward to the Pumpkinhead reboot? What other classic franchises would you like to see reappear? Let us know your thoughts in the comments down below!
Tell us what's wrong with this post? How could we improve it? :)
Let us improve this post!