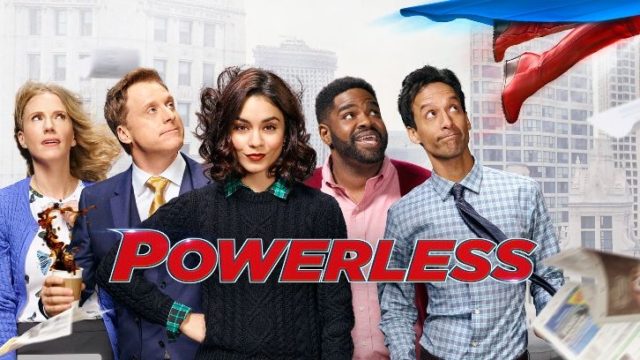 When I first wrote about the show Powerless I said it was a decent idea but I also said it was risky. When you make an entire television show about people based in the comic book hero world but aren't the heroes themselves, it's a hit or miss proposition. Obviously Powerless has been a miss. According to Spoiler TV, NBC has pulled the show from its schedule. This isn't very surprising considering it's sub par ratings. Back earlier this month this was the report on the show:
"Powerless" is an apt title for the show it represents – everyday humans in a world where superheroes exist and are forever wrecking city blocks. It's also a really, really easy punchline. The show hasn't done much of anything for NBC on Thursdays. Its season-low 0.5 rating last week was worse than reruns of "Trial & Error" (which is no smash) in the past couple weeks. It's just a touch above replacement level, and even while NBC is in rebuild mode with its comedies, that's not going to cut it. "Powerless" is downgraded to a likely cancellation.
Want to know my theory on why the show is a failure? Vanessa Hudgens. While she's attractive, she's not leading lady for a sitcom material. That's all I have to say about that.