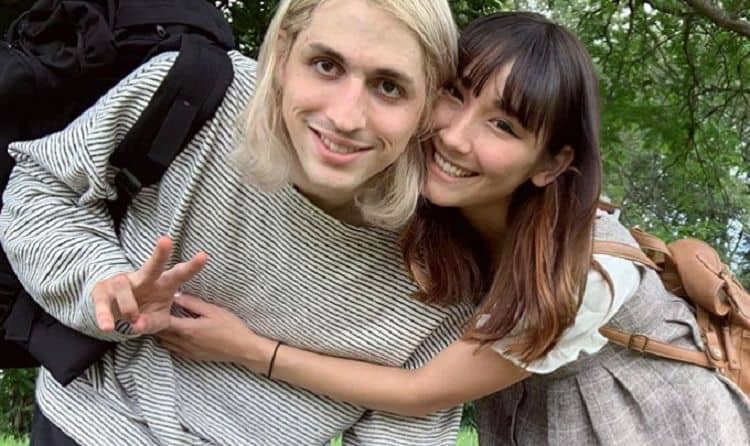 He's a DJ and a producer, a singer and a musician. He's a little bit of everything, but talented accurately sums up what Porter Robinson really is. He's been working hard for many years to cement his place in the music industry, and he's doing it quite well. If you've not learned as much about him as you possibly can, now is the time. Let's get to know this successful musician and what he's all about.
1. He's From North Carolina
Let's make some amendments to this statement. He's from there, now. But, he was not born there. He was actually born in Atlanta, Georgia. However, his family moved to Chapel Hill, where he is still located, some time into his childhood. Either way, both southern cities are gorgeous, full of promise, and home to some of the most southern manners in the world.
2. He's a Grammy Nominee
How many people get to say that? Not too many, to be quite honest. He's a man who has really made it, and he knows it. His "Ghost Voices," single is one that was nominated for a Grammy for Best Dance Recording in 2019. He did not win, but being nominated as a whole is a big deal, and we cannot see how anyone would be disappointed in that.
3. He's Young
He is so young. He was born on July 15, 1992. He just missed the 80s, which was such a good time to go through childhood. That said, however, we can say that he did get to spend some time living through another pretty amazing decade, so that's a win for him.
4. He Skipped College
When you have a chance to go to the University of North Carolina, you take it. Except that Porter Robinson did not take it. Both of his parents are alumni at the university, but he was too busy working on his musical career to want to go to college. It's not a decision for everyone, but it's one that worked pretty well for him. We doubt his parents were too upset about it.
5. He's One of Four Boys
We just want to say that we have to call his parents miracle workers. Raising four little ones is fun, enjoyable, and there is a lot of love to go around, but only one of mine is a boy. Raising four little boys seems, to me, like it might be a situation that often leaves you breathless and wide-eyed, worried, and relieved. I firmly believe the statement that boys are so much fun, but they are so hard to keep alive. It's true, honestly; so his parents are probably saints.
6. He's Got a New Album Coming Out
He's got a new album, Nurture, coming out. But, the problem is that it was on hold for some time. The COVID-19 pandemic has caused a lot of that this year, if we are being entirely honest. He's had to put some things off – much like everyone in any industry these days – and he's not been too thrilled about that. However, he's made the decision to go ahead and release this album on his July 15 birthday.
7. He's Got a Serious Relationship
He is not a man who likes to make his private life public, but he does make it clear that his heart is taken. He's got a young lady of his own, and they are clearly smitten with one another. Her name is Rika, and she's a lovely young woman.
8. He's a Fan of Cats
We love that he loves cats. All the best people love animals, and loving cats always seems to take a backseat to loving dogs. Not of this musician, however. He's a cat lover, and his Instagram page makes that very clear. Consider us fans.
9. His Fans are Hardcore
If you take a look at his fans and their social media comments, you can see that they are not just fans. They are hardcore fans who are truly in love with this man's music and art. He is clearly speaking to them in not only his lyrics but with his tone, his talent, and his words. It's a lovely thing to see.
10. He's Good with His Fans
If there is one thing that Porter Robinson is really good at, it's connecting with his fans. He likes to get onto his social media accounts and talk about his new music and songs, what inspires him, share with his fans, and so much more. He connects with them, and that's something that not too many artists are capable of doing with such grace.