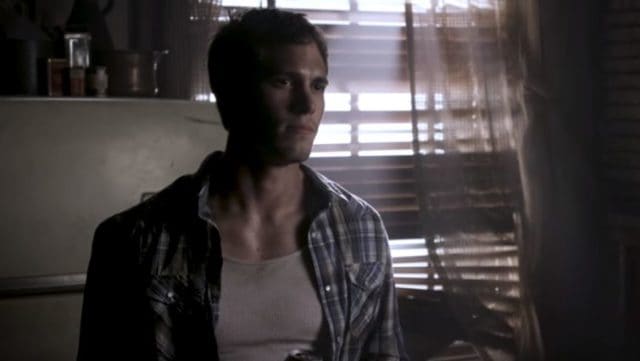 Now there's a game of Pokemon I wouldn't mind playing. How many people would be on board with this if it became a real thing, even if it's not at all likely? Sure it takes a lot from The Evil Dead but that's what makes it funny. You can see the parallel right? Ash from Evil Dead, Ash from Pokemon? It's hilarious to even think about but watching it I was actually cheering for the Pokemon to get straight up dealt with. The cute, cuddly things have been around so long that it's become easy to ignore them, but given that they are kind of annoying and absolutely everywhere it seems like this might be one of the best ideas ever conceived. Bring back Ash to deal with the Pokemon invasion, the only guy that really knows how to deal with the little buggers.
I won't even bother trying to name any of them except Pikachu since I'm not a Pokemon fan and couldn't tell a you about many of them aside from the cute little yellow guy that seems to shoot lightning at will. But watching Ash go after the others in such crazed abandon brought back memories of The Evil Dead in a way that was downright nostalgic. I mean when was the last time that you actually got to see a Pokemon being hacked to pieces or killed in a bunch of different ways? The whack a mole scene was pretty cool, especially when he finally nailed the little guy.
The last time I saw a Pokemon go to battle with anyone was during one of the hilarious Death Battles that feature popular icons from video games, comics, and movies going up against each other in fantasy fights that take into consideration their many strengths and weaknesses. Some of the fights seem a little out there and some are definitely a bit too close to call in such a fashion. But the one I saw in regards to Pokemon was pretty cool. There are a few of them actually, in fact there's even one where Charizard, yes I know that one too, went up against a Digimon creature and got his fiery butt handed to him.
However the most fun I had watching a Pokemon in battle was when Blanka, the orange-haired monster from Street Fighter, went up against Pikachu. Yeah, I know, it looks like a severe mismatch right? But somehow Pikachu gave Blanka a pretty good fight until Blanka managed to catch the little guy and simply bite his head off. Yep, just bit it off in one clean chomp, and Pikachu was no more. To be honest I'd have been absolutely shocked if Blanka had lost, but then again, Starscream from the Transformers did lose to Rainbow Dash of the My Little Pony cartoons. Yes, you read that correctly.
It's funny though how Ash goes after the other Pokemon with such wild abandon and then seems to let his guard down finally when he sees Pikachu. After all the two of them were buddies for quite a while, so why would he worry about the little yellow guy? I think that question got answered in a BIG hurry.