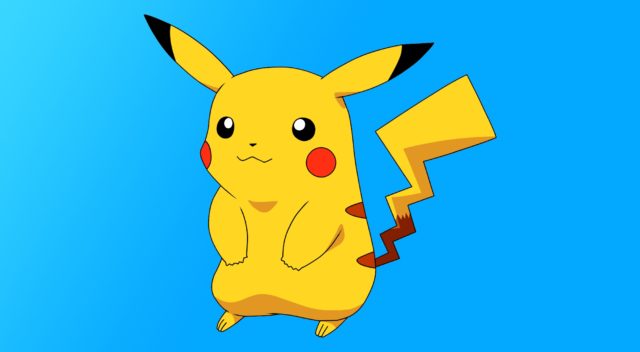 Somehow, some way, Pokemon has outsold Star Wars in terms of total revenue. As a Star Wars fan I thought I'd be amazed by this, but once I think about I'm not really that confused. Pokemon caters to a lot different age group and has been a worldwide craze since its inception. It's never really gone away for a period of time to come back and be revived, it's always been there since it was first released. And it does manage to cater to a wide variety of people, and more importantly to kids, who will want complete sets of this or that, or games, merchandise, and anything and everything to do with a franchise. That's why it's current revenue as of 2017 is a little over $55 billion dollars, while Star Wars is resting at about $42 billion dollars as of 2015.
Keep that in mind, Pokemon is up to date on their numbers, Star Wars isn't. There's been so much going on since the new Star Wars trilogy was released that there's been a storm of new merchandise including clothing, toys, games, and new cartoons that have been coming out as the Star Wars franchise keeps rolling. There's no doubt that it's still far below Pokemon but in reality that's okay. Star Wars does in fact cater to an entirely different fan base. There is some crossover between both franchises in terms of those who are fans of both, but it's very true that Star Wars fans are just as dedicated to their favorite movies as Pokemon lovers are to their favorite creatures.
There's also a big difference in the content of both franchises. Pokemon never gets to be more than a family-friendly program. It's geared so that kids and their parents can both enjoy the shows and the merchandise because it's more wholesome and acceptable. Star Wars is still family-friendly but there is a definite edge to it that Pokemon doesn't have. For instance you won't see anyone getting run through with a lightsaber in Pokemon, and you won't see limbs come flying off because a Jedi or a Sith have been forced into combat. Star Wars is still fun for the family but it's something that comes with a much more defined danger factor than Pokemon could ever match. That is partly why Pokemon is still far and away considered safe and acceptable for children, who make up a big part of the market.
Also, and I know I'd get criticized for saying this, but Pokemon is far less challenging than Star Wars. I don't mean in terms of understanding their games or the names of each and every Pokemon. The challenge I'm talking about is the ability to keep up with the story. In Pokemon you get the feeling that the only challenge is to understand just which Pokemon is fight which at that particular moment, while in Star Wars there is a deep, resounding mythos that has existed since the story was first released to the public.
Get it now? Star Wars is an epic tale of good vs. evil, whereas Pokemon is more a kid's story about capturing cute little animals and training them to become more powerful. But hey, it's profitable.