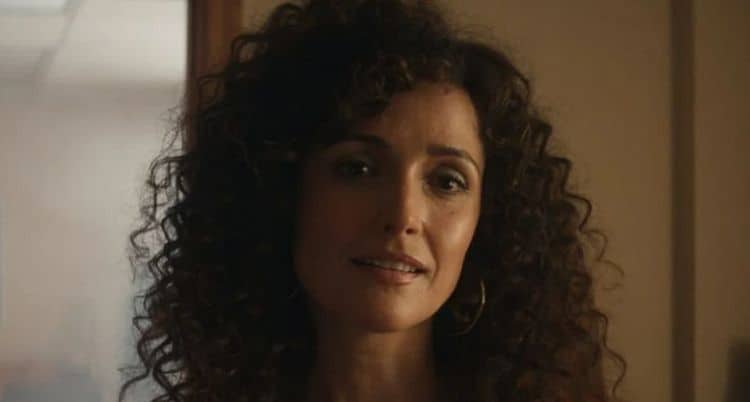 As season one comes to a close, Physical of Apple TV+ gained more hits. This is probably because Queen Sheila Rubin transformed into a housewife. The finale had a positive start for her. Together with Bunny, they led their class with a rousing demo at the mall's center court. Meanwhile, Greta and Danny were slipping literature campaigns for each VHS tape they eagerly purchased. Though the stunt was energetic, Danny failed the state assembly by not bidding for the needed boost. As a result, Mike Schmidt, who served as a Republican contender, was declared on TV as the winner. "You are to blame for tying yourself with old ideas and fat, big, unwanted and unpopular losers, "grumbled Sheila with her internal monologue. "See how weighed down and sunk I am now!" She concluded as she evaluated how deflated her husband and his friends were.
Some Reflection
In an interview with TV Line, Rose Byrne, who plays Sheila, reflects how she reacted to Danny's bidding failure. "Her voice clearly shows that it is a turning point. As she leaves the party, looking at Danny's face. Sheila is the kind full of fear and fury, which gets her back to scratch; is not good, as she will destruct herself." Before the election, Bunny and Tyler, bandaged due to a recent operation, confronted Sheila. They wanted to ensure that Sheila was not leading the top heads alone, especially now that the couples were not insured and medical bills were awaiting. After reading the local paper, the insecurities covered a little story of the event in the mall. "Their insecurity was warranted. Sheila and a home video magnate just had a meeting. It all led to her at all aspects, "Rose notes on the drama. "This makes it a tense episode." Sheila walloped Danny's campaign by dashing in scarfing cream puffs in a full platter. However, she did not achieve her plan as Ernie and Greta's powder room hook-up derailed her.
What are Sheila and John Up to?
After distracting the campaign, she went to the closed mall and spied on John Breem while running laps in the escalators. As she was standing above the railings, they made eye contact. Sweaty as he was, John loosed his belt and removed his shirt, and went to please himself. After watching his actions, Sheila's eyes turned rapturous. Exploring the unusual affair, Rose remarks, "There is a big distance between them as the scenes puts it. John is trapped, and his actions are the only way he could express that." "You will finally see Sheila in need of a better expression. Some kind of freedom and a moment to connect with John would do. He is unreachable, and I think approaching him in that way is a surreal, "Rose observes.
Will The Finale Have a Spicy Ending?
The Deadline talked with Annie Weisman, EP, and creator of Physical. Annie elaborates on the Physical season one finale, with Apple TV+ announcing a season two. Though Danny lost the elections, she is ready to blast off her aerobic career. She was eying a potential contract in video distribution that would leave her associates, Tyler and Bunny, the mall exercise guru, in the dust. Anne was aware that the season would end with Danny losing and Shiela was leaving. However, the best parts get in when Sheila goes to the mall and makes lustful eye contact with John Breem. John is a Mormon expert in real estate, and he understands Sheila's wants, drive, and ambitions. Enjoyable moments came later during Anne's writing process. It led to Sheila and John getting on board, who managed to pull off the ending.
Episode 10 Release Date
Episode 10 of the Physical season finale premiered on Apple TV+ on August 6, 2021. The first three episodes of the season were released at the same time on June 18. Afterward, every Friday will be for new episodes. The season has a total of ten 30 minutes episodes.
Where to Stream Episode 10
As an Apple product, the Physical season finale will stream on the Apple TV+ platform. In addition, the previous and the new episodes are available for streaming on the platform. There is also a free seven days trial to have a look at the show.
Episode 10 Spoilers
The season's title is "Let's Get Together," which probably refers to the cast with Sheila during her journey. Greta is the newest in the gang, whose newfound confidence drives her. The beginning of the aerobic empire owned by Sheila is likely to be seen. She ends the former episode with tapes for sale and the bootleggers' money that she took. Danny knows all the secrets of his wife. He will probably come on board after realizing her business idea is profitable. It will be fun watching Jerry, his friend squirm after learning the gold mine Sheila has hit. The upcoming finale might have a little jump. In the former videos, Sheila was an anaerobic celebrity whose video had an elaborate set. These scenes are likely the context of the upcoming season. There will be an update on how Sheila deals with an eating disorder. Since the problem is too deep to disappear, we will see how she successfully deals with the situation she suffered while broke.
Tell us what's wrong with this post? How could we improve it? :)
Let us improve this post!