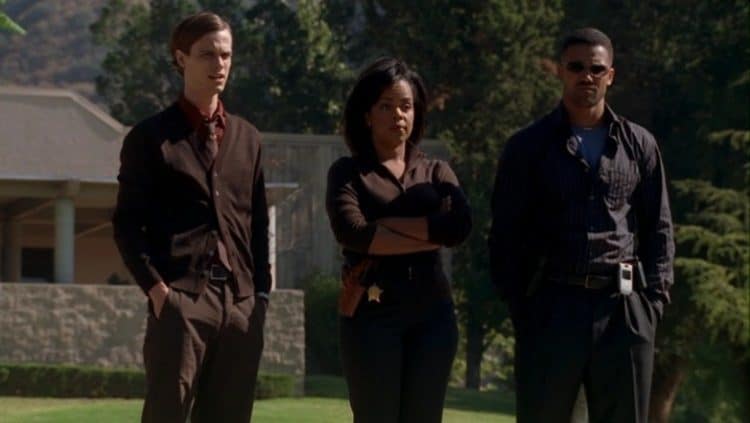 Paula Newsome is the perfect example of how an actor can still have a successful career without constantly being the center of attention. With over 30 years of experience in the industry, Paula has had the chance to work on some great projects and she's made quite the name for herself. While she may not always have the biggest roles, Paula's ability to give unforgettable performances has truly set her apart. Between singing and acting, Paula has been an invaluable asset to every project she's worked on. Many viewers will recognize her best from her roles in shows like Chicago Med, Barry, and NCIS. Recently, it was announced that she will also be a cast member in an upcoming CSI sequel. Keep reading to learn 10 things you didn't know about Paula Newsome.
1. She Is A Chicago Native
Chicago has a long-standing history of being the birthplace of many talented people in the arts, and Paula Newsome is no exception. She was born and raised in the city, where she first developed her passion for acting. Paula attended high school at Morgan Park Academy and went on to pursue higher education at Webster University in Missouri.
2. Her First Role Was In Home Alone
Everyone has to start somewhere, and for Paula, that starting place was actually quite remarkable. Paula's first on-screen role was in the 1990 film Home Alone. Although the opportunity was uncredited, Paula will always be able to say that she was part of the now iconic movie.
3. She Loves Interacting With Fans On Social Media
Paula may not have the largest social media following, but that hasn't prevented her from being an engaged user. She loves having the opportunity to interact with her followers on Instagram and Twitter, and it's quite common to see her replying to comments and questions from her supporters.
4. She Has Been On Broadway
Most people are familiar only with Paula's work on screen, but she has lots of theatre experience too. In fact, she began her career in the theatre scene in Chicago. Although TV and film tend to be more lucrative, the stage will always have a special place in Paula's heart. She made her Broadway debut in the 1995 production of Carousel.
5. She Loves Football
Paula may not have a history of playing sports, but that doesn't mean she can't enjoy watching them. Paula is a passionate football fan, and as a Chicago native, there's a good chance she's a Bears fan. Unfortunately, we weren't able to find any information on her favorite team.
6. She Is A Fairly Private Person
Despite being in the entertainment industry for decades, Paula has never gotten caught up in sharing all of her business with the world. She has always maintained a high level of privacy, and there are few details of her personal life floating around on the internet.
7. She Is Serious About Politics
Acting isn't the only thing Paula has done with her platform; she has also made it a point to use her voice to speak out about matters that are important to her. Paula is passionate about politics and during election season she was very vocal in promoting voter registration.
8. Her Role In Black & White Was Written With Her In Mind
During an interview with Angela Veach, Paula revealed that the role of Judge Margaret Cummins in the 2014 film Black & White was written specifically for her. No matter how talented and/or experienced an actor is, it's always an honor to have a role written just for them.
9. She Has More Than 60 On Screen Credits
Paula's on-screen resume is nothing short of impressive. Not only has she managed to maintain a consistent presence in the industry for over 30 years, but she has also accrued an impressive list of acting credits, with over 60 to her name. What's more, that list is only set to grow, with recurring roles on popular shows such as Grey's Anatomy, Friends, and How to Get Away with Murder.
10. She Speaks Several Languages
Paula is a woman of many talents, and one of them is the ability to learn languages. In an interview with AriseEntertainment 360, Paula shared that she has always been fascinated by sounds, which led to an interest in languages. In addition to English, she is fluent in French, Korean, Italian, and has some knowledge of Vietnamese. Although Paula has done all of her professional acting work in English, her love of languages continues to drive her.