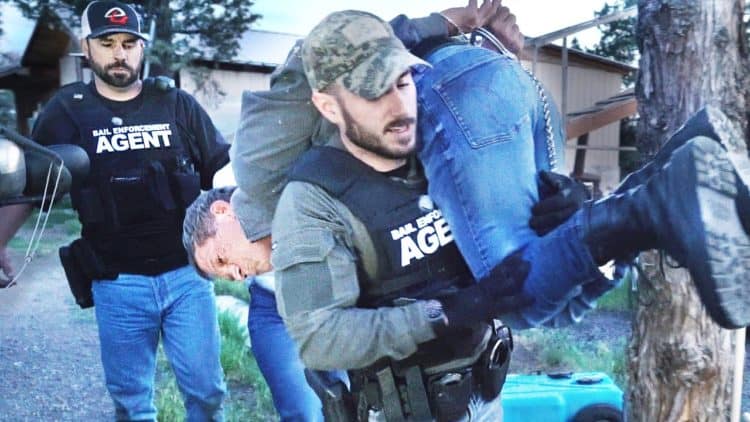 If you grew up during the 90s, the name Patty Mayo probably reminds you of the character from Doug. However, this isn't the Patty Mayo you're thinking off. Best known for his large YouTube following, Patty Mayo, whose real name is Patrick Tarmey, is a vlogger whose web series, Southland Bounty Hunters, has attracted millions of people. His captivating personality and bizarre antics have made it nearly impossible to look away from everything he posts. While the show isn't entirely 'real' many many people find it entertaining none the less. More recently, he has also been focusing on other types of content. Keep reading for 10 things you didn't know about Patty Mayo.
1. He Makes Personalized Video Shoutouts
Have you ever wished that you could receive a personalized message from one of your favorite celebrities or influencers? The good news is that you can. While most celebrities use a platform called Cameo to great personalized videos, Patty Mayo sells them directly through his website. Unfortunately, he isn't recording any new videos at the moment, but when he is, you can purchase a personalized video shoutout for $75.
2. He Started His First Business in 2012
Patty Mayo has been an entrepreneur for many years. While his work on social media has been his most successful, it certainly isn't his first business venture. He started his first businesses in 2012. His first business was a paramotor touring company and his second was an Airsoft facility which he sold in 2014.
3. He Loves An Adrenaline Rush
Patty Mayo lives for adventure. He is a very active person who enjoys getting out and exploring the things around him. According to his LinkedIn page, "In my spare time I paraglide, subadive, skydive and pretty much anything else that goes fast or cranks up your adrenaline."
4. He Sells Merch
Merchandise is one of the best ways to get your name out there. It's also a great way to give your fans a chance to feel more included in your journey. Patty has released several branded pieces over the years. He doesn't appear to have any items for sale at the moment, but he'll likely be releasing some soon.
5. He Isn't Actually A Bounty Hunter
Patty has made a name for himself as a bounty hunter and bail bondsman. However, he isn't actually either of those things. Several viewers have looked into his credentials and discovered that he doesn't actually have any. The fact is that Patty and the rest of the people on the show are just acting. However, this fact doesn't seem to bother many viewers who still find the show entertaining.
6. He Was Accused Of Scamming People In 2014
Long before he was known to the world as Patty Mayo, Patrick Tarmey was running a business near his hometown called X-Marks. According to reports, people would pay a fee to go on a 'treasure' hunt hosted by Tarmey where the object was to find $20,000. However, some contestants alleged that Tarmey had sent them on a hunt in which there was no prize money to be found. Tarmey denied the allegations and offered to refund anyone who was unhappy.
7. He's Been Arrested
Allegations of scamming people out of their money isn't the only time Patty Mayo has been in trouble. In 2012, he was arrested for flying a powered paraglider over the Boston Harber on September 11. Although he wasn't actually doing anything harmful, people saw the peculiar craft flying through the air and got worried it might be a threat.
8. He's Originally From The Boston Area
Patty Mayo appears to live in the Burbank California area now, but actually from the east coast boy at heart. Patty was born and raised in the Boston area although it's not exactly clear which town he is from. It's also a bit unclear when he decided to relocate to California.
9. He's Been On YouTube For Almost A Decade
Lots of popular social media influencers are just now getting started in their careers, but Patty Mayo is a vet in the industry. He started his YouTube channel back in 2013. Initially, he posted mostly prank videos and had a decent amount of success. However, after starting Southland Bounty Hunters his numbers really began to increase. He currently has more than 8.5 million subscribers and more than 815 million total views.
10. He's A Dad
For the most part, Patty likes to keep his personal life out of the spotlight, but we do know that he has at least one child. Patty hasn't really shared his daughter on social media and he has also kept his current relationship status under wraps. As his child gets older, Patty might be more open to sharing.
Tell us what's wrong with this post? How could we improve it? :)
Let us improve this post!