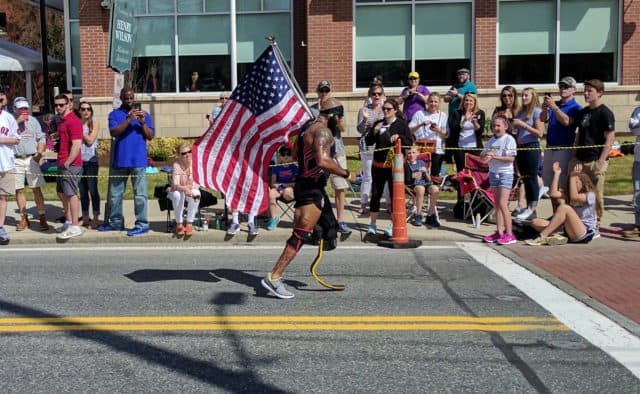 Thankfully the Boston Marathon was all smiles this year. No terrorist activity to report. No crimes that we know of. Just another beautiful day for millions to gather and cheer on the runners who participated. But perhaps no moment shined better than when this man proudly ran with the American flag. According to Runner's World
Jose Luis Sanchez – a Marine–stepped on an IED in 2011, two weeks before he was supposed to finish a tour in Afghanistan. "They picked me up and my leg slid off," Sanchez said. "They were able to save my other leg, and through hard work and determination we are here." This is his third marathon. He completed his first at Marine Corps in 2015 as well as the 2016 Boston Marathon.
"I want to recognize veterans and everyone who thinks they can't do something," Sanchez said. He completed the race as a charity member for the Semper Fi Fund, which supports wounded veterans. "When I was recovering, I couldn't stand up for three seconds or walk for more than two feet," Sanchez said. "I fought for four or five years to be able to walk and lift my body. Then I wanted to push it further by doing a marathon."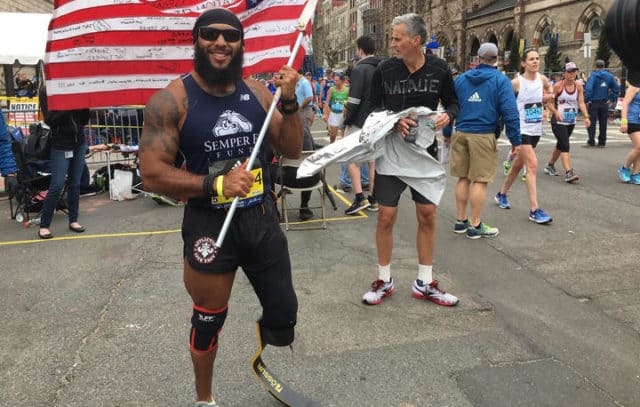 Makes you wish there were more people like Jose out there. If this doesn't make you love your country, I don't know what does.
Save