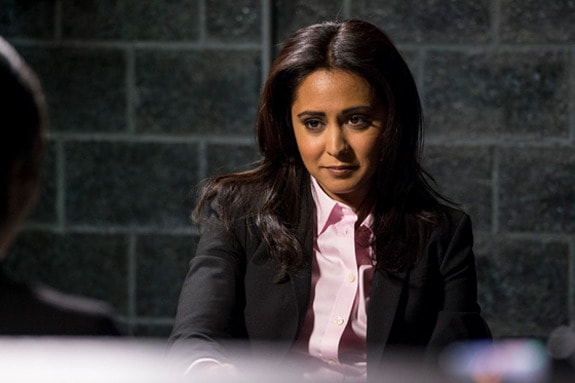 Actress Parminder Nagra has always loved performing in front of an audience. In fact, she's had several unique opportunities that most people would practically give their right arm for. She's an actress that has been in the movie Bend It Like Beckham, released in 2002, and then went on to star in the hit television show ER from 2003 until 2009. She's also had recurring roles on the television shows The Blacklist and Agents of SHIELD. Below are 10 more things that you might like to know about her.
1. She has a soft spot in her heart for veterans
She realizes how much they have sacrificed in order to protect others, and she takes every opportunity to thank them.
2. Her parents are also immigrants
Her parents lived in their native India until the 1960s. At that time, they made the decision to immigrate from India to England, where they eventually had their daughter. They chose to move because they were looking for a better life, both for themselves and for the child they knew they would one day have. Eventually, they had four children, of which Parminder is the oldest.
3. She's also a musician
She plays the viola, which is a somewhat smaller and slightly more high-pitched instrument than its cousin, the violin. She started playing this instrument when she was in college and was so good with it that she ended up landing a spot in the youth orchestra there. It's very rare that someone can pick up an instrument and learn it so quickly, but this only attests to the fact that she has a natural ability when it comes to the performing arts, something that fans of her acting career probably already know.
4. She started acting in theater during college
College was a very interesting time for her. Not only did she start doing well as a musician, but she also started acting in the college theater. By the time she had graduated from Soar Valley College, she had really made an impression on virtually everyone there, thanks in large part to her ability to tackle virtually any type of performance- oriented role.
5. The impression she made at college was a lasting one
The truth is, she made such a fantastic impression as a student in college that once she graduated, she was asked to tour with the theater company by her previous drama instructor. Since she had aspirations to become an actress anyway, she made the decision to accept the invitation and before she knew it, she and the rest of the company were on tour conducting plays in various cities.
6. She got a solid break at a young age
It was during this time when she was touring with her college troupe that she got a real break. She had originally been cast in the chorus, but at the last minute, the lead actress decided to drop out and quit the show. This left people scrambling as they attempted to replace her and the obvious solution was to put Parminder in the role. As they say, the rest is history. Apparently, she had made such an impression on her drama instructor while she was in college that he and several others had their eyes on her, even before the original lead actress quit. Once that individual made the decision not to go forward with the show, it was an easy choice when it came to deciding who would replace her.
7. She has an impeccable work ethic
Obviously, her talent has gotten her a long way in her acting career but there's more to it than that. She wouldn't have gotten half as far as she has if she didn't have such an incredible work ethic. She always shows up early and is willing to stay as late as needed in order to get the shot right. She gives it everything she has, each and every time and she doesn't make a habit out of telling people no when she's given a unique opportunity. She's been this way her entire life, and that's largely why she has experienced so much success.
8. She can sing
Not only can she play an instrument and act, but she's perfectly capable of carrying a tune as well. In fact, during her days of performing with her college troupe, she routinely sang on stage.
9. She maintains her friendships
A lot of people don't really work at keeping their friendships. Instead, they let people come and go in their lives as opposed to making the effort to stay in touch. This is especially true in Hollywood. However, she has always been the exception rather than the rule. She maintains friendships with a number of individuals that she's known in the past, something that more people probably should do.
10. She's carried the Olympic torch
She even had the chance to carry the Olympic torch when it came through London for the 2004 Summer Olympics. That's an honor that very few people get the opportunity to experience and it's one more example of how she makes the most of every chance that comes her way.