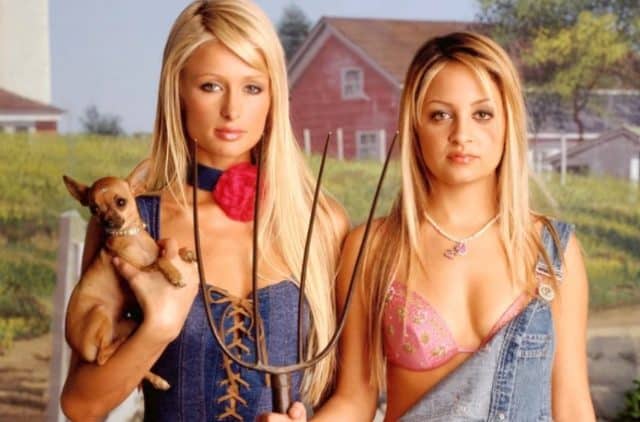 Okay, it is time to travel back in time. A lot of the millennial crowd may not be old enough to remember "The Simple Life," a show that starred Nicole Richie and Paris Hilton. Heck, some of this millennials don't even know who Paris Hilton and Nicole Richie are. For those of us who have been around for a while, those names are very familiar. The show was so familiar that my 13-year-old's name is Paris Nicole (as she walks by and rolls her eyes at me on the way to school).
Well, it appears that at least one of the stars cast-members is missing the limelight. Want to guess which one? Paris Hilton was recently reported to be polling her fans to find out of they are up for a relaunch of The Simple Life.
For those who are not familiar with the simply life, Paris Hilton (heiress to the Hilton empire) and Nicole Richie (daughter of Grammy award singer and composer, Lionel Richie) starred in a reality format show that originally began with chronicling their escapades in Small-town USA and then it transitioned into corporate America. Hilton and Richie have been friends since they were kids.
Those who followed the show may remember that the two friends had a very public falling out that ended their friendship. The animosity between the two had grown so bad that during the final season of the show, Nicole was replaced by Kimberly Stewert. Unfortunately, the chemistry that Paris and Nicole shared could not be duplicated between Kimberly and Paris, and the show was canceled. So, for those who may not be keeping up (pre-pun intended), before there was keeping up with the Kardashians (by the way, what in the world is going on with Tristan and Khloe?), there was The Simple Life.
You may be wondering what has sparked the idea of relaunching the show. As it turns out, Paris and Nicole both attended The Daily Front Row Fashion Awards, which are hosted in Los Angeles. The two were photographed having what seems to be a cordial conversation, and when fans caught wind of the photos, the call for a reboot was tremendous.
What is worth noting is the fact that Paris Hilton is smart enough to use Twitter as a metrix tool to gauge the pulse of her fan-base to determine if rebooting the show will be financially viable. While Paris has remained extremely popular over the years, it would take a remarkably large viewing audience to sustain a show in a market that is significantly more competitive than when the show first aired. First of all, Kim Kardashian has assumed the throne as the reality-show queen and media diva. So, Paris is no longer the big fish in a small pond.
What is worth noting is that Paris has the financial resources and the connections to make this casual conversation about a reboot of the show turn serious in a heartbeat, and her thirst for the spotlight could be strong enough to drive this forward.
Tell us what's wrong with this post? How could we improve it? :)
Let us improve this post!