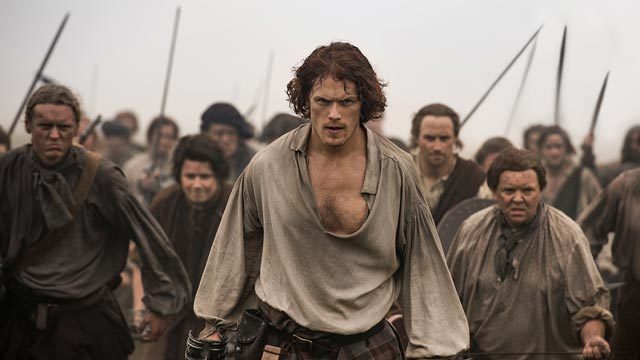 Outlander has proven to be a success. As a result, it should come as no surprise to learn that Season 3 of the TV show will be starting up on September 10 on Starz. There has been a fair amount of information released about the upcoming season, which when combined with the book series on which the TV show is based upon, mean that interested individuals have no shortage of material for speculation.
Here are 5 things that we can expect from Season 3 of Outlander:
Both Claire and Jamie Have Had Other Relationships
Since it has been 20 years, it should come as no surprise to learn that both Claire and Jamie have had other relationships. After all, Claire was married to Frank before her trip through time, whereas Jamie, well, suffice to say that Jamie has been having a much more exciting (as well as a much more miserable) time in a lot of respects. While both Claire and Jamie love one another, these issues will come up once they have been reunited on Outlander.
The Greys Repay Their Debts
In Season 2, Jamie spared the life of John William Grey, who thought that Claire had been taken prisoner by Jamie. Grey considered this to be a debt of sorts, meaning that he intended to pay Jamie back at some point in the future. Assuming that Season 3 follows what happened in the books, well, suffice to say that Grey will be one of the main reasons that Jamie managed to survive long enough to reunite with Claire.
Laoghaire Will Be Making a Return
It is interesting to note that Outlander made an effort to soften Laoghaire's character to some extent in Season 2. Due to what happens later in the book series, it seems probable that this is in preparation for Laoghaire's reappearance in Season 3 so that it won't be too shocking. Suffice to say that she will be one of the complications that Jaime and Claire will encounter when they reunite.
Further Exploration of Brianna's Character
Season 3 will spent some time exploring Brianna's character, which is important setup for her eventual meeting with her biological father Jamie. Given the rather shocking nature of her mother's revelations, it should come as no surprise to learn that Brianna will be having an identity crisis of sorts, which won't be helped by the fact that she has always thought that Frank was her biological father up until that point. Furthermore, it should be noted that Brianna's eventual relationship with her biological father will be every bit as complicated at the start as most people would expect under such circumstances.
The Treasure of Bonnie Prince Charlie
There is a real-life legend about the Jacobite gold, which is supposed to be the treasure that Spain had sent to help the Stuart cause but was never used up before Bonnie Prince Charlie had been beaten on the battlefield. The exact fate of the treasure was never discovered. It is known that some of it was recovered and some of it was spent to help Stuart supporters, but there is evidence to suggest that not all of it was accounted for. Suffice to say that the Jacobite gold will come up in Outlander because of the complications surrounding Claire and Jamie's reunion.
Save