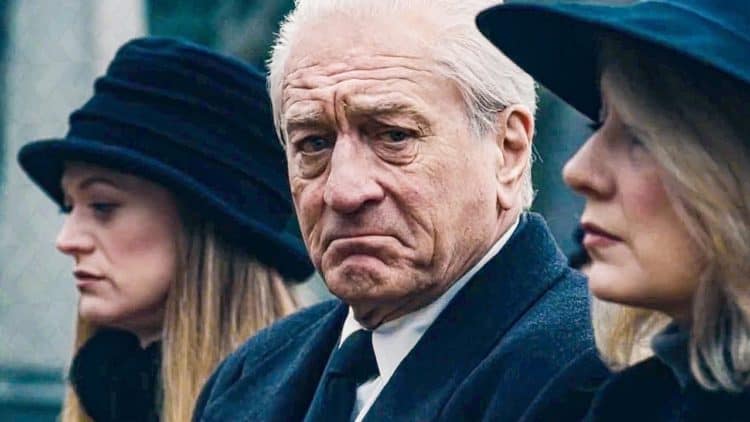 With one of the shortest seasons in living memory, the 92nd Academy Awards will debut weeks earlier than usual on February 9th. The highlight of the moviegoing year, it etches into golden statuettes the so-called best films across 24 categories. With a voting body comprised of around 6,000 film professionals, mostly based in the USA, it is seen as the most comprehensive and important award ceremony of the year.
It has also spawned a mini-industry in and of itself: that of the awards pundit. For some, the Academy Awards is a serious business, journalists offering their year-long prognostications on what they believe could take the top prize. While this is somewhat of a mug's game in the spring or the summer, its worth taking a look at closer to the event. Without much further ado, here are our predictions for the Oscar winners in every single category.
Best Picture
After a long, wide and open field, the best picture competition has more or less narrowed down to three key films: 1917, Parasite and Once Upon a Time… in Hollywood. Yet with the BAFTAs anointing 1917 as Best Picture last week, it seems like almost a sure thing that the WWI drama will take the top spot. Appearing late in the season, the showy achievement – stitched together as if to appear it is one long take – is the most technically impressive film of the lot, its sheer brawn giving it strong frontrunner status.
Best Director
Sam Mendes is the frontrunner here, with critics praising the intuitive way he has translated his theatre experience into the one-take movie. Yet he faces fierce competition from Bong Jong-Ho, who is arguably having the better season in terms of quotable punch-lines and general likeability. While Quentin Tarantino was in the running earlier, he has dropped off in the competition, losing award after award to these two. Considering that Best Director and Best Picture often go together, it's safe to say that Mendes will win.
Best Actor
With a Golden Globe and a BAFTA under his belt, its safe to say that four-time nominee Joaquin Phoenix will finally win the top award with Joker. Neither rare foreign-language entry Antonio Banderas (Pain and Glory), Jonathan Pryce (The Two Popes) or Leonardo DiCaprio (Once Upon a Time… in Hollywood) turned in something quite as delirious and memorable as Phoenix, with closest competitor Adam Driver's devastating performance in Marriage Story perhaps too stagey to take home the top award.
Best Actress
Ever since Renée Zellweger was cast in Judy, it looked like she was going to go all the way. Playing none other than Judy Garland during her sojourn in the London theatre, it is an uncanny, chameleon-like performance brimming with warmth and verve. Then again, we all said the same things for Glenn Close in The Wife last year, before she was beaten by The Favourite's Olivia Colman. This year Zellweger could be upset by Scarlett Johansson in Marriage Story, but her double-nomination (also nominated as Best Supporting for Jojo Rabbit) should split the vote here.
Best Supporting Actor
If the world made any sense, this category should've been handed on a silver platter to Joe Pesci for his quietly devastating performance in The Irishman. Yet Pesci is notoriously anti-glamour and sparkle, his acceptance speech for Goodfellas consisting of five words: "It's my privilege, thank you." Brad Pitt, who turns in a great shift in Hollywood as stunt man Cliff Booth, is the far more likely candidate: he has been charming all season, with a so-called anti-awards strategy that has been working wonders.
Best Supporting Actress
If Marriage Story is going to have any luck in the acting categories, look no further than Laura Dern as a divorce lawyer. With memorable histrionics, including a hilarious yet incisive look at gender relations, Dern leads head and shoulders above the pack. This one is almost a done-deal, although Margot Robbie as Sharon Tate could spoil the party.
Best Original Screenplay
Considering that Parasite will just miss out on Best Picture and just miss out on Best Director, its highest award is likely to be Best Original Screenplay. Bong Joon-ho's win at the Writer's Guild Awards last week is the clearest indicator that he can make it all the way.
Best Adapted Screenplay
Jojo Rabbit was lagging behind Little Women in this category, but its win both at the BAFTAs and the Writer's Guild Awards should give Taika Waititi the push he needs to nab his only prize of the night.
Best Animated Feature Film
In any other year it's safe to bet on Disney or Pixar to take the top spot. Nonetheless, the Annie Awards – which honours excellence in feature animation – gave Best Animated Feature to Netflix's Klaus. The Christmas movie is a genuine charmer, and (perhaps inevitably) more innovative than the fourth Toy Story outing; making this one of the most fun wins of the night.
Best International Feature Film
Considering that Parasite has been nominated for Best Picture, and holds a genuine chance of winning the top prize itself, it's a done deal that it will win Best International Feature. The others never stood a chance.
Best Documentary Feature
This is one of the most competitive categories. With Honeyland also nominated for Best Foreign Language film, it could have a chance; The Edge of Democracy tells an incredible true story about democracy that deeply pertains to contemporary USA, giving it a strong chance; The Cave is a great feminist tale of resistance under Assad, giving it a strong chance; and American Factory is a beautifully rendered tale of cultural differences, giving it also a strong chance. I would bet on For Sama here, however, because it is easily the most heartbreaking film of the lot.
Best Documentary Short Subject
Learning to Skateboard in a Warzone (If You're a Girl) has swept short film award ceremonies, containing a feel good story about feminist resistance under patriarchy. Compared to the more dour subjects of In The Absence and Life Overtakes Me, Learning to Skateboard has the biggest edge here.
Best Live Action Short Film
The live action short category can be a difficult one to predict, yet Nefta Football Club may stick in the voter's mind the longest: featuring an Adele-loving camel, a beautiful twist and acres of humour. Expect The Neighbors' Window, directed by four-time nominee Marshall Curry, to be in with a shot too.
Best Animated Short Film
If Pixar can't win Best Animation, they might be able to win Best Short with the odd-couple short Kitbull. Nonetheless it faces fierce competition from Matthew A. Cherry's heartrending Hair Love, tackling natural black hair and the difficulties of being a father. I have a hunch the latter will nab it.
Best Original Score
The first woman to be nominated since Mica Levi in 2016, Hildur Guðnadóttir's broody Joker score should be an easy win here, with Alexandre Desplat's Little Woman the closest competitor.
Best Original Song
After being frozen out of the animation awards, Frozen II has a lone nomination for "Into The Unknown" – music and lyrics by Kristen Anderson-Lopez and Robert Lopez. A classic, broadway-ready shouty ballad, it looks to be the favourite here, with Elton John's "(I'm Gonna) Love Me Again" a close second.
Best Sound Editing/Mixing
Sound editing and sound mixing, which often go together, is not really about the best sound, but the most sound. With the whirring of planes, the crack of bullets, eerie silences and deafening explosions, 1917, presented in IMAX cinemas worldwide, seems to have the best chance of winning both categories here.
Best Production Design
This is a coin-toss between 1917 and Parasite, which do very different things to establish a context for their character's journeys. Nonetheless, as 1917 is the frontrunner, one can expect a production win here.
Best Cinematography
Roger Deakins was the bridesmaid to the Oscars for so long, nominated fourteen times before finally winning for Blade Runner 2049. Now he's going to win twice in a row, the show-stopping movements and lighting of 1917 making him the clear winner. Others need not turn up.
Best Makeup and Hairstyling
Bombshell flopped at the Box Office and garnered fewer awards than it hoped. One area where it unambiguously excelled was in its huge wigs, really bringing the hyper-femininity of Fox News to life. Expect a sole win for Jay Roach's film here.
Best Costume Design
Since the beginning of time, Best Costume Design has favoured period dramas, especially those set in different centuries. Little Women deserves to win here, not only because it nails the era perfectly, but because of the subtle ways clothing denotes character. Expect an easy win.
Best Film Editing
For my money, there is no editor in the business better than Thelma Schoonmaker. Martin Scorsese's long-time collaborator, she has proven time and time again her ability to shape his epic works into something coherent. Here she manages to make the three and a half hour runtime of The Irishman constantly compelling, a fiendishly difficult task that will be rewarded by the Academy's love.
Best Visual Effects
Different awards bodies have said different things for this category, with every film nominated here managing to win different visual effects awards. Perhaps this is the only way for Avengers: Endgame – after all, the highest grossing film of all time – to win an award. I think frontrunner 1917 is likely to win here too.