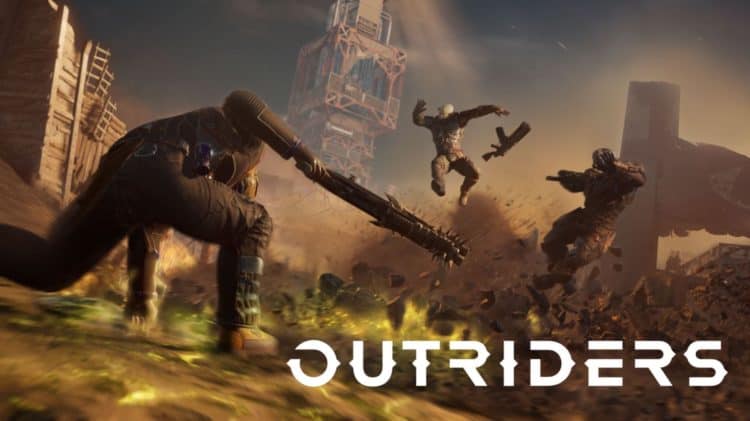 Outriders, the highly anticipated looter-shooter developed by People Can Fly and published by Square Enix, has released a free demo available on all consoles. After spending a few hours exploring this new world, I must say – I'm impressed. Although the first couple of missions left me feeling underwhelmed, the game truly picks up once you unlock your abilities and get your hands on some new guns. The best part? The Outriders demo is permanent, meaning you can play it as much as you want without any time constraints. So, let's dive into my thoughts on the Outriders demo. (Note: I played the demo on PC, so I can't speak for the console experience.) Be warned, there may be some spoilers ahead.
A Rich World Waiting to Be Explored
The Outriders demo offers the entire opening chapter of the game, including the prologue, first chapter, and a series of side missions that can be replayed to your heart's content. While the dialogue and story left me wanting more, I believe the game has potential. The introduction of Lord Seth hints at the game's main threat, and the extensive lore available is a promising sign for those who want to immerse themselves in this new universe. The challenge for Outriders will be getting players to truly care about the world they've created, much like Destiny has done over the past seven years. With no previous titles to lean on, Outriders must captivate players and keep them engaged in the world they've built, avoiding the fate of games like Anthem.
Engaging Gameplay with a Learning Curve
The gameplay in the Outriders demo starts off slow, with bland initial guns and a lackluster introduction. However, once you unlock more weapons and abilities (I chose Pyromancer for my first character), the game truly shines. The gunplay feels satisfying, and the focus on using abilities in tandem with your team adds a layer of strategy to the experience. I experimented with both keyboard and mouse and an Xbox controller, but I'm still undecided on which input method feels better. Each has its pros and cons, and it may come down to personal preference.
Room for Improvement in Performance
Performance-wise, the Outriders demo has some issues to address. Running the game on Ultra settings with 16GB of RAM, an RTX 2080, and an Intel Core i7-8700K at 3.7 GHz, I experienced significant frame rate drops in the "home base" area. However, the official Outriders Twitter account has acknowledged these problems, including the 30 FPS lock in cut-scenes and shaky-cam during dialogues, and is working on solutions. They've also promised an option to disable motion blur, showing that People Can Fly is actively addressing player feedback.
Exciting Loot System
The loot system in Outriders is shaping up to be a major draw for players. High-tier gear offers incredible bonuses, while even lower-tier items can have game-changing perks. The addition of set bonuses on certain gear pieces adds another layer of depth to the loot system, giving players more reasons to hunt for the perfect loadout.
In conclusion, the Outriders demo has me excited for the game's full release. With engaging gameplay, a rich world to explore, and a promising loot system, I'm eager to see how this new looter-shooter evolves. Let's just hope it doesn't suffer the same fate as Anthem.