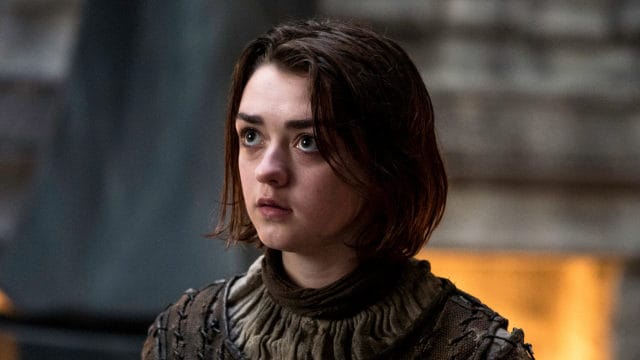 There are a lot of songs inspired by Game of Thrones, but No One has to be one of the absolute best. Inspired by Arya Stark, obviously, this song is a detailed journey of her life following her escape from King's Landing and her travels from that point to Braavos, where she finally learned her destiny and took the reins of her life back so that she might move on. Do any of you remember how hard it was for Arya to begin with? She was the younger sister, the one that no one thought much of because she acted nothing like a lady, and didn't plan on doing so. Even now she's little more than a tomboy, but a dangerous one at that.
After the fall of her father, Ned Stark, Arya was forced to go into hiding and eventually left King's Landing under disguise, making her way forth into the wider world without much to go on and only the sword that Jon had given her to protect herself. Along the way she met the stranger, Jaqen H'ghar, who somehow convinced her to let him free, and actually did her favor along the way. She was given the chance to name three people that she wanted dead, and H'ghar took care of two. When she named him as the third however he was not pleased. Instead of taking his own life however he gave her a special coin to earn her way to Braavos, where she would at least have the chance to be well away from her then current location of Harrenhal. It was a chance to get far away from her enemies, who would have gladly killed her had they known who she was.
In Braavos however she fared little better as she was forced to find the temple where Jaqen H'ghar held sway. She had to give up a lot to enter the temple, and then she had to become accustomed to doing a lot in order to earn her way forward. Even then the Waif didn't make life easy for her, berating and beating her whenever she had the chance. Arya had to learn how to fight, how to live, and how to become no one.
Throughout her long travels she had to watch her father die, be taken in by the Hound of all people until he was thrown off of a cliff by Brienne, thereby liberating Arya. She then had to make her way to Braavos where she worked her fingers to the bone, went blind, was given her sight back, and then learned how to become one of the absolute deadliest assassins throughout the entire realm of Westeros. Those that have been calling her development less than optimal need to watch the seven seasons of GoT once again if they think that her character is any way weak or unfinished.
Arya has stepped through the fires so to speak more than once, and she's come out the stronger each time. She's not under-developed at all, she's the lone wolf that's finally returned to her pack.
Save