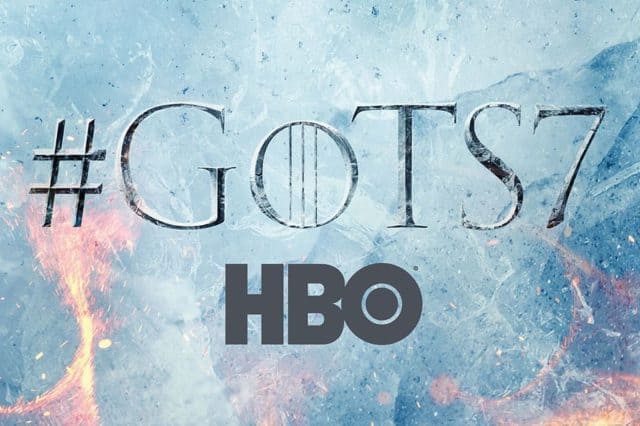 Just yesterday I was writing about how impressed I've been with the marketing campaign of Twin Peaks. Recently they've been putting around "missing" posters in Australia that give away absolutely nothing about the upcoming season but they do have a hotline number that actually works. When you call it you get the theme song for Twin Peaks. I personally thought it was brilliant and the fact that the show hasn't give one single hint yet is most impressive. Another show that's excellent at teasing their upcoming seasons is Game of Thrones.
Late yesterday Game of Thrones released their season 7 poster and it's surprisingly minimalist. P.S. I think this is awesome. The poster gives away basically nothing except for "Fire and Ice." We've already seen the tagline "Winter is Coming" and know that this is the reason the show's premiere has been pushed back to approximately July. We've gotten some hints here and there. Maisie Williams indicated earlier this year that we'll be season a "cliffhanger" in the season 7 finale.
But all in all it's been a pretty solid campaign with regard to keeping secrecy. I'm sure as we get closer to July there will be more leaks but for now, I have to say I'm a fan of this new "Fire and Ice" piece.
Check out the full size below: