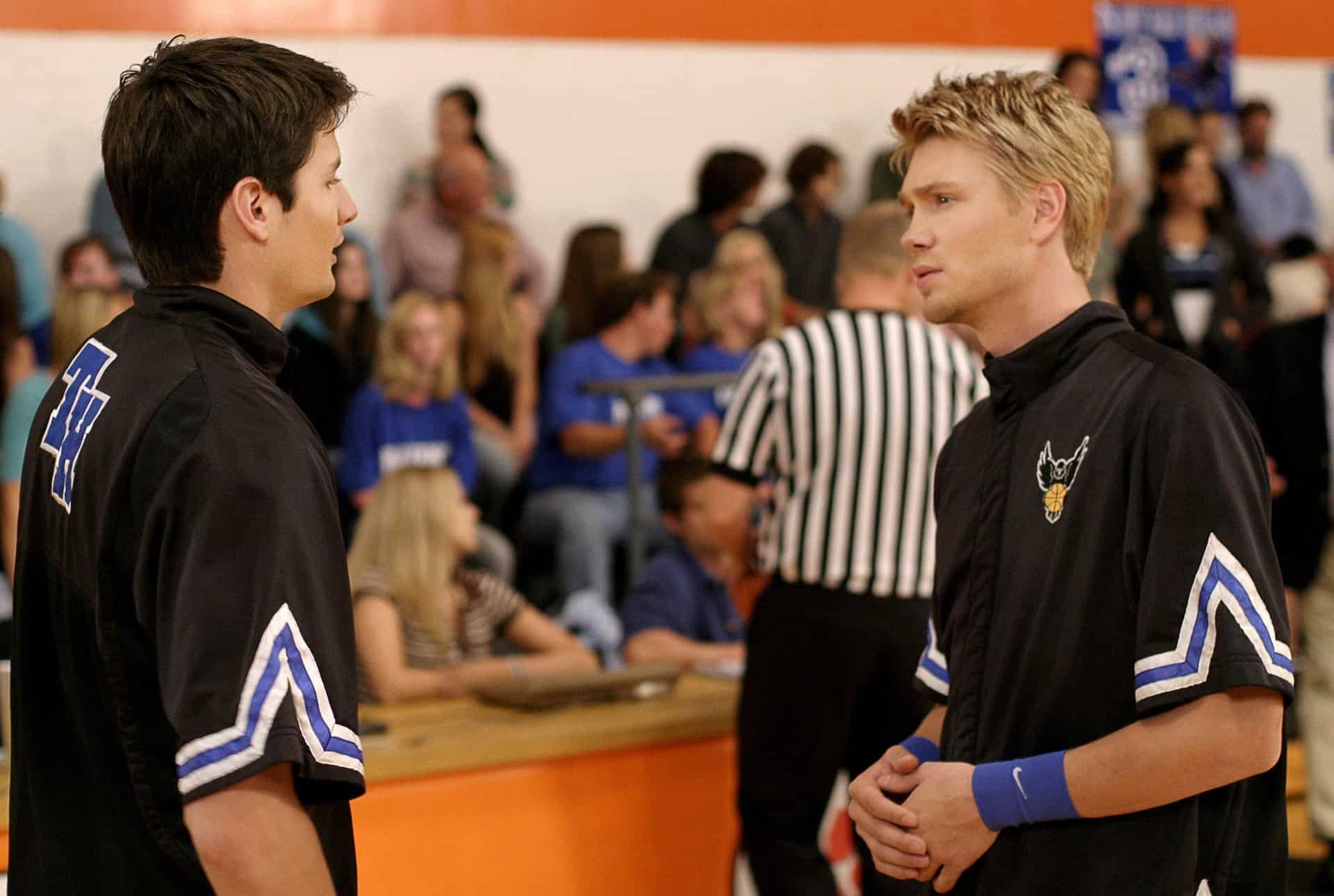 Teen dramas, as fun and entertaining as they can be, don't typically go on for too many seasons. Part of the reason for that is that there's only so much you can really do with characters when they're in high school, and if you decide to follow them afterwards, either when they're in college, or have jobs, or whatever they end up doing, it's almost never as good, as you lose that magic of the high school atmosphere, that heightened reality in which teenage romances feel like life-long loves and the prom is the biggest event of the year.
After writing a piece earlier this week on why the first season of Fox's The OC remains one of the all-time best seasons of TV, I started thinking about another teen drama that premiered in 2003 on The WB. I'm talking, of course, about One Tree Hill, which, although it was the same genre as The OC, did not receive the ratings or acclaim that the California-based teen soap did.
However, in the long run, One Tree Hill did outlive The OC, enjoying a nine-season run, while The OC was cancelled after four seasons. The question I want to ask, though, is should One Tree Hill have gone on for that long? Did the series really have enough good material for nine seasons? In my opinion, no, it didn't. Not at all.
One Tree Hill should have ended after its fourth season when its main character graduated high school because, as I hinted at above, high school was the best environment for the show's characters and the storylines that it liked to tell. The best parts of One Tree Hill were the sweepingly romantic scenes that series was able to provide for each of its many couples (and there were quite a lot!), like Brooke showing up with all her letters for Lucas or Jake showing up for Peyton when she was at her worst. Additional highlights were the show's over-the-top emotional moments that, no matter how dramatically they were staged, felt real and honest because the characters were high school students going through the ups-and-downs of life. Speaking as someone not too removed from high school, I can say that the characters of One Tree Hell absolutely embodied what it really felt like to fall for someone new, or search for something (or someone) with a deeper meaning, or even get an "F" on a test. The series knew what it was like to be a teenager, and that's why some many people gravitated towards it.
That's why when Season 4 ended, and Lucas, Nathan, Haley, Peyton, and Brooke all graduated, showrunner Mark Schwahn didn't really know what to do. Most likely, he had seen how many teen dramas had tried and failed to follow its characters to college, attempting to reinvent themselves in new and interesting ways or coming up with convoluted plots that would somehow keep all of the main cast together in one spot. So what was Schwahn's solution? He would skip over those four years entirely and re-introduce us to older versions of our favorite characters in Season 5.
As shown by the following two seasons, the results were mixed. It was initially interesting to see what had happened to Lucas, Nathan, and the rest of the gang during those four years, which were recounted to us via flashbacks, and those off-screen stories provided a great deal of new drama that the show could milk for future storylines. However, soon the novelty wore off, and One Tree Hill started to become more and more like a soap opera instead of teen soap, with outrageous storylines like psycho Nanny Carrie, Season 6's robbery/murder plot involving Brooke and Quentin, and even Nathan getting kidnapped. It all just became too much, as One Tree Hill, a show that never used to take itself too seriously, became laughably melodramatic, proving that Schwahn and his writers had run out of good ideas for our favorite characters.
Now, was everything after Season 4 awful? Not everything. I'm certainly not trying to negate the good moments of the fifth and sixth seasons. (Truth be told I stopped watching after the Season 6 finale when Chad Michael Murray and Hilarie Burton left the show and only periodically dropped in on the show after that.) I loved seeing Lucas became an author and watching him and Peyton get married and have a child. It was great witness Nathan achieving his dreams of becoming an NBA player, Haley transforming from a great tutor to an even better teacher, and Brooke finding passion and success with both her career and her love life.
But for me, One Tree Hill should have ended in the same place it began, with two brothers playing basketball on the River Court, surrounded by their friends. And even though so much had changed, from age to health to relationships, the game they were so good at, the game they loved almost more than anything, would be like a timeless, never-changing friend, always there to welcome them back home.
Photos via The CW