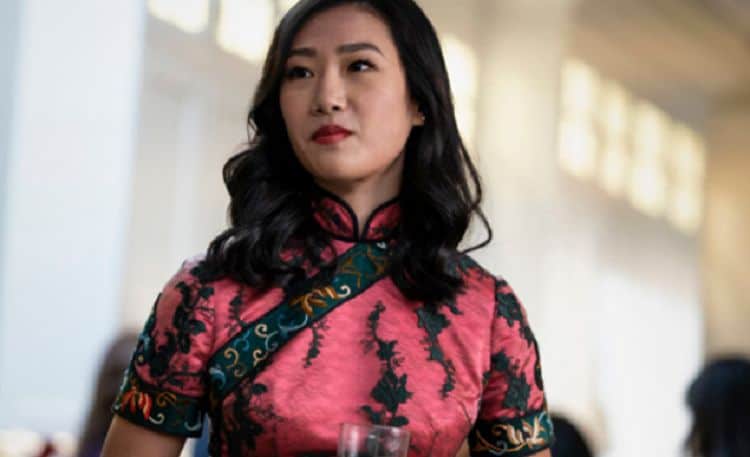 Olivia Liang may not have been in the entertainment industry for long, but she's made all of her time count. As a talented young actress, Olivia has worked hard to establish a lane for herself, and she's finally seeing some of the benefits of that hard work. After landing a recurring role in the CW series Legacies, Olivia started building a buzz. Not long after, she got another major opportunity in 2021 when she was cast as Nicky in the new CW series Kung Fu. The show has put Olivia and her talents front and center, and she's ready to show the world just how talented she really is. Keep reading for 10 things you didn't know about Olivia Liang.
1. She Is A UC San Diego Alum
At this point in Olivia's career, there isn't a lot of information out there about her personal life or her life prior to getting in the industry. We do know, however, that she went to college at the University of California at San Diego. It's unclear what she earned her degree in or when she graduated.
2. She Has Behind-The-Scenes Experience
Acting has been Olivia's primary focus for the last few years but has already expanded her skillset to other areas of the process. According to her IMDB page, she wrote, directed, and produced a short film in 2016 called Sessions. There's a good chance she will eventually step behind the camera again.
3. She Loves To Read
For some people, the idea of sitting down and reading a book sounds completely boring. To others, it sounds relaxing. Olivia is proud to be part of the second group. Olivia is an avid reader and she also enjoys sharing book recommendations and talking about what she'd read.
4. Playing Nicky Has Been An Empowering Experience For Her
Not only is playing Nicky a great thing for Olivia's career, but it's also having a positive impact on her personally. She told TV Line, "I feel like a badass. I feel empowered. This show is my first real experience with martial arts, and I feel so privileged that I get to learn it for my job. Doing these beautifully choreographed fight sequences, it just really makes me feel strong, and it's really translating into my personal life of just feeling a lot more powerful and a lot taller and stronger and bigger and just ready to take on the world."
5. She is A Brand Ambassador
Despite still being very early on in her career, Olivia has already built a pretty solid fan base which has translated into a significant social media following. Thanks to her following, Olivia has gotten the chance to partner with brands. She is currently a brand ambassador for a jewelry company called Mejuri.
6. She Was In An Episode Of Grey's Anatomy
Every actor looks forward to the day when they get to work on a popular project, and that time has come for Olivia several times in her career. One of her first times being cast in a major show was in 2018 when she appeared in an episode of Grey's Anatomy. The role may have been small but it was still a great opportunity.
7. She Has An Interesting Fear
Do you have a fear of something that will probably never happen but you can't help but be scared of it anyway? Olivia certainly does. In a tweet, Olivia said, "my biggest fear is falling asleep on a plane with my head tilted all the way back and my mouth fully open and someone taking a photo of it."
8. She Is A Dog Mom
Having a pet is truly one of the most special things a person can experience. Olivia is the proud pet parent to a dog named Penelope. Even though Penelope doesn't have her own Instagram profile, she does have her very own highlight section on Olivia's page.
9. She Likes Taking Pictures
Olivia may not think of herself as a photographer, but it's clear that she has a natural eye for taking pictures. Several of the photos she's taken are featured on her Instagram account and she definitely has a way of capturing the most mundane moments and turning them into something worth remembering.
10. She Is A Dancer
The world knows Olivia as an actress, but apparently, that's not the only thing she can do. A video on her Instagram account suggests that she also has a background in dance. We weren't able to locate any information on if or when she was trained and what styles she's familiar with.
Tell us what's wrong with this post? How could we improve it? :)
Let us improve this post!