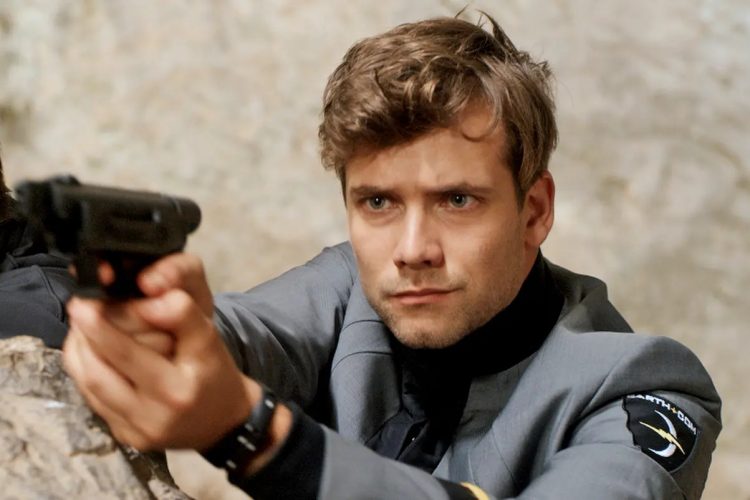 Over the few past years, Oliver Dench has seen a growth in status and recognition in the entertainment industry thanks to his roles in Pandora and Hotel Portofino. Though the British actor has been in the industry since 2013, he gained notable attention for his role as Xander Duvall in the sci-fi series, Pandora. He became an immediate fan-favorite thanks this talent, charm and charisma on screen. With his growing popularity, you'd be surprised at all the things you didn't know about the star.
1. If His Last Name Seems Familiar, It's Because He's Got a Famous Aunt
The actor is nephew to the one and only Dame Judi Dench. Yes, that Dame Judi Dench. His aunt is currently recognised as one the best actresses to have graced the industry and is widely known for her roles in film, television and on stage. The actress has notably appeared as M in The James Bond franchise, Belfast, Shakespeare in Love and Notes on a Scandal to name a few. Clearly acting is a family business, and they both do it so well.
2. Oliver Dench Likes Filming in Bulgaria
Dench has previously revealed he particularly enjoys filming his sci-fi series in Bulgaria due to its unfamiliarity. The star had nothing but praise for the country citing its many unique locations which made it the perfect place to film a sci-fi series set on a alien planet. The industry apparently agrees with Dench as many notable films have also been shot in Bulgaria. Some of which include 300, RRR, The Expendables 4, The Hitman's Bodyguard, Hellboy (2019), and more.
3. He's Inspired By His Aunt
Beyond just sharing the same profession as his aunt, Dench is also inspired by her career and talent. The actor sees his aunt as someone who can make any role truly come alive, delivering her roles as though they were written specifically for her, rather than just for anyone who fits the bill. With an Academy Award, a Tony Award, two Golden Globe Awards, six British Academy Film Awards, seven Olivier Awards, and many, many more wins in her repertoire, there is no denying that Judi Dench is truly one to deliver an exceptional performance with every role.
4. Oliver Enjoys Playing with Lasers, But Honestly, Who Wouldn't?
Probably one of his favorite aspects about his role on the CW series was the opportunity to play with lasers all day long, Oliver Dench revealed. Being a genuine science fiction fan who starred in a science fiction series, he got to live out his favorite aspects of being a genre fan. Clearly, it's working, as his character is a favourite among fans of the show.
5. He Plays Lucian Ainsworth on Hotel Portofino
Since his turn on Pandora, Oliver Dench has traded in the skies of Pandora for resort town of Portofino. Much like his role as Xander Duvall, Lucian Ainsworth is also a fan favorite who is widely loved. Dench has been lauded for his portrayal of his character's nuance and complexities. The actor stars in the acclaimed series alongside Natascha McElhone, Lucy Akhurst, Elizabeth Carling, Pasquale Esposito, Louisa Binder and more.
6. He Wasn't Always an Actor
Before he had leading roles of his own, Oliver Dench had a completely different role in the entertainment industry. He previously worked as the Artistic Director for the Revolve Theatre Company. He had the responsibility of ensuring the sets and scenes were consistently perfect.
7. He's Made His Mark in Theater
Eventually, he traded in his career behind-the-scenes, for one on screen and on stage. Much like his aunt and grandfather before him, Dench has also acted in the theater. While still with the Revolve Theatre Company, Dench starred in a one-man version of Hamlet playing all fifteen roles in the play, using the avenue to showcase his range and abilities.
8. He's Not Married
When an actor gains attention on a global scale, there is often immediate curiosity about their love lives and romantic histories. Well, Dench is no exception; however, the actor has chosen to play those details close to vest by keeping aspects of his love life away from the press and social media. At the moment, very little is known of his romantic past, allowing the spotlight to stay on his career, roles, and achievements.
9. Oliver Dench is a Private Man
Beyond his romantic life, Dench has also chosen to keep most parts of life away from the media. Privacy is an oft-discussed issue with actors and there are usually concerns about how much can and should be shared with the public. For Dench, at the moment, he has settled on sharing practically no details about himself beyond the necessary; however, this might likely change as his prominence in the industry grows.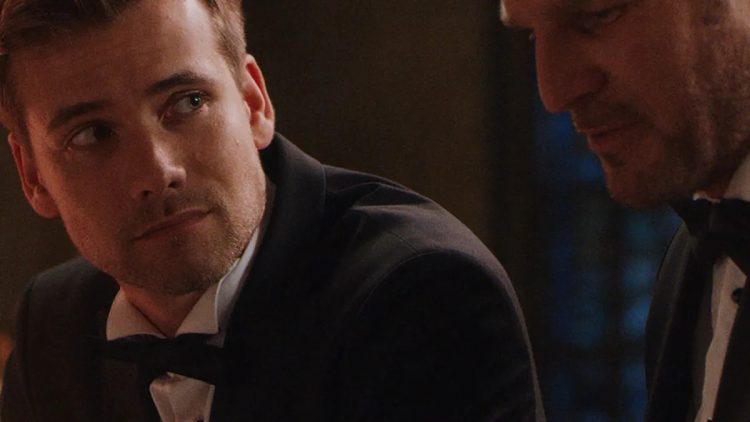 10. He's Got A Good Sense of Humor
While Dench does not share much on social media, the little he shares on his Instagram feed is filled with hilarious photos of him having fun with the cast and crew and not taking himself too seriously, which is, undoubtedly, among the best ways to live one's life.exceptional performance with every role
Tell us what's wrong with this post? How could we improve it? :)
Let us improve this post!