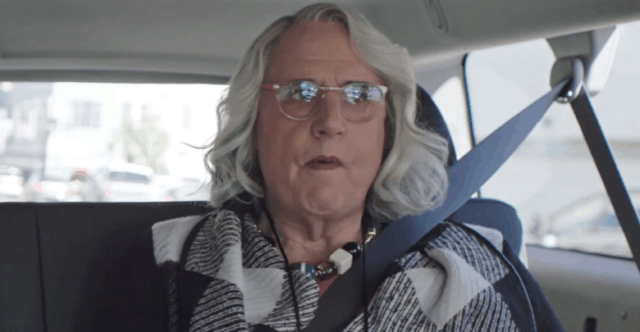 Have you ever not watched a show or movie simply because of the person who was acting in it? It could be one of the most highly acclaimed movies in the world but for whatever reason you just refuse to watch because of some nonsensical factor. That's kind of how I feel about the show Transparent. I happen to like Jeffrey Tambor. I always have and I always will. But I just can't watch him in this show because every time I do I get nightmares. I don't know why, I just do.
Truth be told when it comes to social issues like the LGBTQ community I'm about as liberal as they come. I believe in gender and race equality as much as the next guy and also think shows like Transparent are incredibly important. But I simply cannot change who I am. When something aesthetically scares me, it scares me and what am I supposed to do when it's completely freaking me out? I just can't help it. It's like watching freaky clowns. I just can't bring myself to do it. As much as I think Pennywise in the new It looks amazing, I just don't think I can stomach it.
However, don't let my shallow views on not watching a show stop you from checking out the season 4 trailer of Transparent because honestly, it looks really good. Then again, how would I know? Tambor freaks me out too much for me to give it more than 5 seconds.