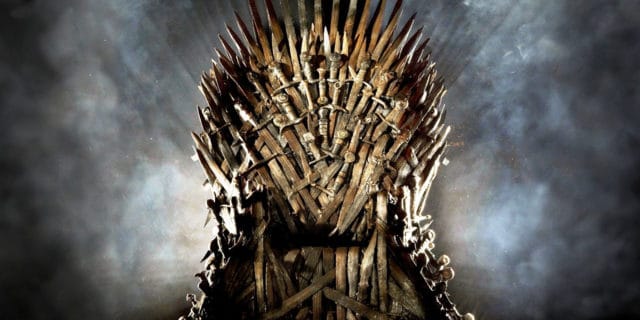 There isn't much left to speculate on Game of Thrones simply because speculation is going to come to an end in about three weeks. However, with season 7 coming up and an eventual season 8, each episode is going to bring us closer to that pivotal moment where we finally see who actually gets to sit on the Iron Throne. As far as who actually sits on it? We don't know who it'll be but the odds makers have spoken. At least those odds makers for one popular betting site in Europe:
Khaleesi opened as the favorite with +190 odds (risk $100 to win $190), followed by Cersei (+300), Snow (+400), Sansa (+450), but early betting action has seen money come in on Jamie Lannister.
Who Will Sit On The Iron Throne At End Of Season 7?
Daenerys Targaryen +215
Cersei Lannister +320
Jon Snow +440
Sansa Stark +475
Tyrion Lannister +700
Jamie Lannister +900
Arya Stark +1200
Gendry +1200
Petyr Baelish +1500
Bran Stark +1500
Field +3500
Additionally for entertainment props, BookMaker.eu is offering Star Wars: The Last Jedi box office odds, and Nathan's Hot Dog Eating Odds.
Will Star Wars The Last Jedi Have Highest U.S. Opening Weekend Gross in 2017?
Yes -300
No +240
Will Star Wars The Last Jedi Exceed $1 Billion Worlwide by 1/1/18?
Yes -250
No +200
Which Film Will Have Higher U.S. Opening Weekend
Star Wars: The Last Jedi -800
Rogue One ($155.1 Million) +500
2017 Nathan's Hot Dog Eating Contest – Male Winner Will be?
Joey Chestnut -345
Field – Any Other Eater +285
2017 Nathan's Hot Dog Eating Contest – Total Hot Dogs Eaten By Winner
Over 69.5 +105
Under 69.5 -135