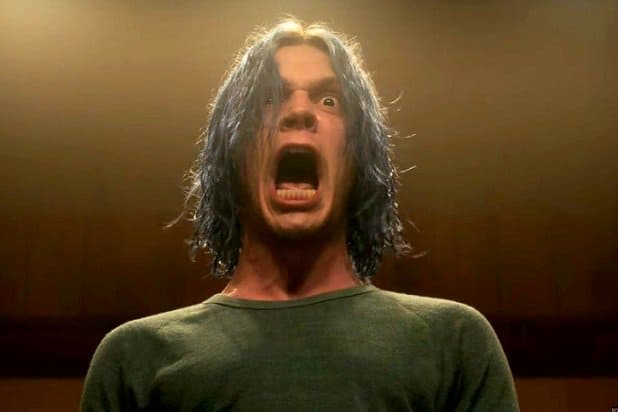 If you want a reason why people continue to experience the trauma and the issues from mass shootings and the horrific tragedies that have occurred in recent years, it's because they're being coddled, not because the media still feels the need to air programs that have such violence. There is such a thing as victims' rights, and they have the right to change the channel whenever they happen to see a program depicting this kind of violence. No one forces them to sit through it and watch the horror unfold. Coddling a person is just as damaging as forcing them to relive it again and again, as it allows them to wall themselves away from the real world and what it means to be alive. Now isn't the time to shy away from gun violence on TV or in movies, it's time to realize that it's a very serious problem and allow people to be scared.
It might not work with everyone but being scared reminds you that you are alive, and that there are some very nasty and uncertain moments in this life. There are people like the Las Vegas shooter that have gone off the rails and decided that it was okay to unload round after round of ammunition into a crowded area. It was considered acceptable by the deranged young man that opened fire in a crowded theater in Colorado. It was thought to be a good idea by the two students that opened fire in Columbine High School. Believe it or not they are still the minority that think it's a good idea to simply start blasting away at people indiscriminately.
But is that enough of a reason to alter the media that we watch as entertainment? Not really. If we do that, then these people are winning. If we alter our lives and become too scared to live as we've been doing then home-grown terrorists have done their job. There's no need to ram such movie and TV violence down people's throats, which is why American Horror Story: Cult will be edited to run a different opening on TV, but will be kept as it was shot two months ago on VOD. It is respectful to at least put in consideration of the rights of those that were in some way affected by this most recent shooting, but to alter the way we live and what we enjoy because one nutcase after another has done what they can to make us afraid is to admit defeat. The moment we live in fear is the moment we've retreated from the world as we know it.
It's not time to cater to the terrorists among us and change the way we live. Halting the representation of gun violence on TV and in movies will not stop them from doing what they somehow think is okay. It might make them grin because they've done something that no foreign terrorist will have ever accomplished. They'll have us quaking in fear, looking over our shoulders as we think that the next shot fired might be aimed at us.
If that happens, then we've lost.
Save
Tell us what's wrong with this post? How could we improve it? :)
Let us improve this post!