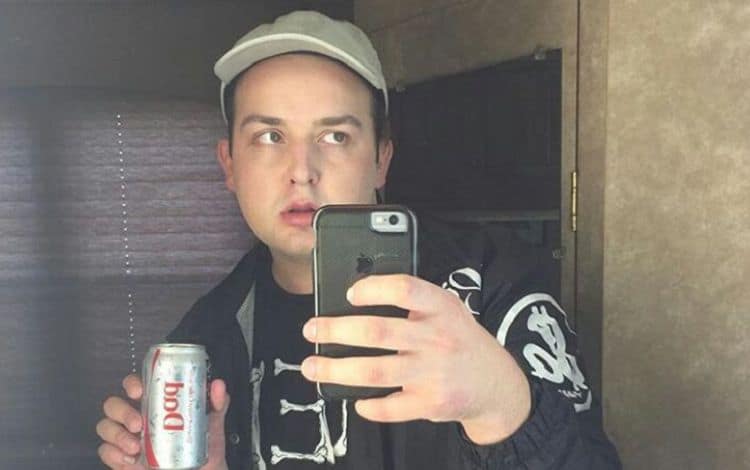 If you grew up during the late 2000s/early 2010s, you probably have very fond memories of Noah Munck for his role in the Nickelodeon series, iCarly. Although many child stars often find themselves struggling to find work as they get older, Noah has managed to make a smooth transition into acting as an adult. Since 2014, he has played Naked Rob on The Goldbergs. While his role on The Goldbergs has certainly been fun to watch, many of his OG fans can't help but miss the days when he was still Gibby. The good news is that thanks to an upcoming iCarly reboot, Noah will get the chance to reprise his role. Although there isn't much information about the show yet, fans are already looking forward to it. Here are 10 things you didn't know about Noah Munck.
1. He Got His Start By Doing Commercials
It goes without saying that commercials certainly aren't the most glamorous opportunities the entertainment industry has to offer, but they be a great way for actors to get their foot in the door. That's exactly how Noah started his career and he got the chance to work with big brands such as Volkswagen.
2. He Is A Writer And Director
Acting has been focused on acting for the majority of his career, but he's always dreamed of working behind the scenes as well. In 2016, he made his debut as a writer and director with a TV series called Sad World. There's a very good chance we'll be seeing more behind the scenes stuff from him in the future.
3. He Isn't The Only Actor In The Family
The acting bug has a habit of biting people in the Munck family. Noah's great-grandfather was Bartlett Robinson who had a long and successful career as a character actor. Noah's younger brother, Ethan, also has some acting experience and actually appeared in a few episodes of iCarly.
4. He Attended Biola University
After spending so much of his childhood in the spotlight, Noah decided that he wanted to take some time to live a more 'normal' life. He enrolled in Biola University in California to study cinema and media arts. It's unclear whether or not Noah earned his degree.
5. He Is A Musician
Noah's creativity extends far beyond the acting realm. In most recent years he has gotten into the music industry and he has released several EDM songs via Soundcloud. As a musician he performs under the name Noxik. He hasn't shared any plans to release a complete album.
6. He Is A Very Private Person
After spending so much time in the entertainment industry most people would probably expect Noah to be an open book, but that isn't the case with him. He has always been a private person and that hasn't changed over the years. Noah doesn't do many interviews and he doesn't appear to have any personal social media accounts. His ability to keep his private life out of the public eye is probably one of the things that allowed him to avoid the pitfalls that typically impact former child stars.
7. He Is A Voice Actor
Being on screen is what has gotten Noah the most attention, but many people don't realize that he's also done some voice acting. He voiced a character in an episode of Phineas and Ferb in 2009. At the moment, this is the only voice acting credit on his IMDB page.
8. He Has A Successful YouTube Channel
Lots of Noah's fans may not realize that he has also become a pretty big star on social media. Since 2015, Noah has been running a YouTube channel called sadworld. The channel currently has 237,000 subscribers and his channel has more than 8 million views.
9. He Was In Wizards of Waverly Place
iCarly isn't the only popular kids' show that Noah has gotten the chance to be a part of. In fact, he's gotten to work with some of the hottest former child stars of the late 2000s. In 2008 he played a character named Timmy in an episode Wizards of Waverly Place.
10. He Has Exclusive Content On Patreon
YouTube isn't the only place where you can keep up with Noah's sadworld adventures. He has an account on Patreon where he offers exclusive content for a monthly subscription fee. According to the description of the page, "we're both jacked right in (disgustingly shoddy mod jobs too, they're infected) and we're not going anywhere. whatever tier you choose will help us keep bringing heat." People can subscribe to his account for just $1 per month.