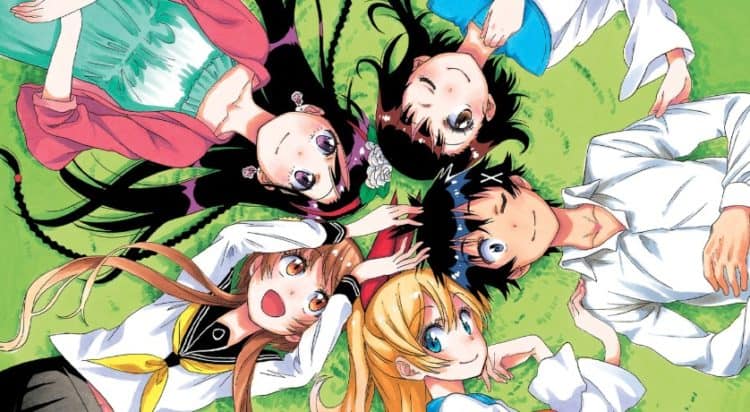 Nisekoi is an excellent example of the Japanese romantic comedies aimed at a shounen audience. This makes it a sound choice for people with a taste for such entertainment, particularly since the series has been completed for some time. Here are 10 things that you may or may not have known about Nisekoi:
1. Name Means Fake Love
For those who are curious, Nisekoi means "fake love." The series is called thus because the male and female protagonists start out in a fake relationship that is meant to maintain the peace between their respective families.
2. Fake Love Turns Into Real Love
It isn't uncommon for fake relationships to turn into real relationships in romantic comedies. Such is the case in Nisekoi, meaning that interested individuals might want to steer clear of the series if they find the female protagonist to be unlikable.
3. The Male Protagonist Is Raku Ichijo
The male protagonist of Nisekoi is named Raku Ichijo. In short, he is the son of the leader of a yakuza faction who has no interest in succeeding his father whatsoever. Instead, Raku wants to become a civil servant. Furthermore, he wants to reunite with a childhood sweetheart that he made a promise to get married to.
4. The Female Protagonist Is Chitoge Kirisaki
Meanwhile, the female protagonist of Nisekoi is named Chitoge Kirisaki. She is the daughter of the leader of a rival gang, which is why she and Raku pretend to be in a relationship for the purpose of maintaining the peace between the two factions. If one were to describe the series using Archie analogies, Chitoge would be the Veronica, though she is more physical than what one would expect based on that particular comparison.
5. The Other Important Love Interest Is Kosaki Onodera
To continue with the Archie analogies, the Betty would be Kosaki Onodera, who was one of Raku's classmates even before Chitoge transferred in. She is the one who Raku made the childhood promise to. Furthermore, she is the one that he likes at the start of the series. However, Raku's feelings have changed enough by the end of the series that he ends up with Chitoge in spite of Kosaki stating her feelings for him.
6. There Are Other Love Interests
Harem series being harem series, it is perhaps unsurprising to learn that there are other love interests as well. However, they are less important than Chitoge and Kosaki. Moreover, they are introduced in a piecemeal fashion, so much so that one of them wasn't even in the anime save as a short cameo.
7. There Was a 20-Episode Anime
For those who prefer anime to manga, there is an animated adaptation of Nisekoi that ran for a total of 20 episodes over the course of two seasons. Besides these 20 episodes, there were a total of four OVAs that were released as well.
8. There Is a Live-Action Adaptation
Speaking of which, there is a live-action adaptation of Nisekoi that will be released in Japanese movie theaters on December 21 of 2018. Raku will be played by Kento Nakajima, who is best-known for being a member of Japanese idol groups. Meanwhile, Chitoge will be played by Ayami Nakajo, who is an actress as well as a model.
9. There Was a Visual Novel
There was a visual novel released for the Nisekoi series as well, which was pretty much what one would expect based on the premise. In short, the player takes the role of Raku, who is given the chance to interact with the various love interests in the series. Each such character has a main story route as well as after stories, which served to flesh out their interactions.
10. Pretty Simple and Straightforward
On the whole, Nisekoi was a pretty simple and straightforward story. There is nothing in it that hasn't popped up in previous romantic comedies aimed at a shounen audience, meaning that interested individuals shouldn't go in expecting a great deal of originality. However, what Nisekoi does well is its relatively capable execution of its basic premise, meaning that it can nonetheless make for decent entertainment for someone who enjoys the genre that it is a representative of. Otherwise, interested individuals might want to look elsewhere for their entertainment.
Tell us what's wrong with this post? How could we improve it? :)
Let us improve this post!