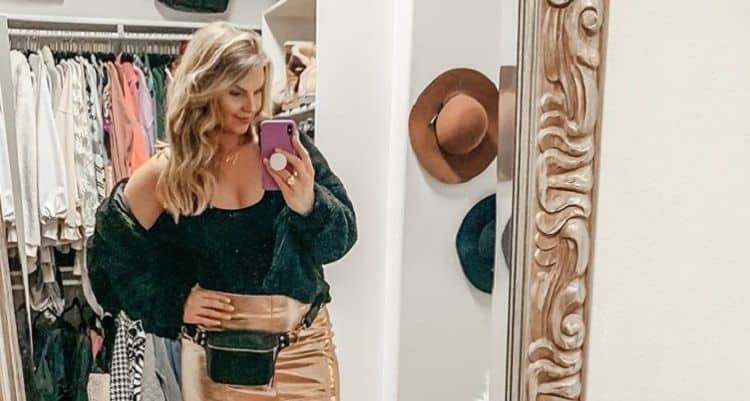 With her famous tagline – "Achieve Incredible Looking Skin Without the Complicated Routine," bouncing off billboards along Sunset Boulevard in Hollywood, TV beauty expert Nicole Baca (or, as she was christened – Jamie Nicole Baca), knows a thing or two about skin maintenance. As the founder and CEO of J.Nicole Skincare, Nicole has a unique hands-on experience with business, esthetics, cosmetics, and biotech formulations. Not only is Nicole, one of the top-selling independent skincare specialists in the U.S with products such as 'Overdose' flying off the shelves, but she is also a skin care specialist to many big names in Hollywood – on some of which she remains tightlipped.
Nicole has the best advice when it comes to looking fresh-faced. And here's why. Like most of us, the award-winning beauty spent her teenage years overcoming complicated skin disorders. She persevered through immense suffering from food and cosmetic allergies jumping from doctor to doctor without any solution in sight. So, Nicole set out to find some answers. Eventually, this led the renowned entrepreneur to produce her line of products. But the road Nicole traveled along had seen many successful business ventures before, and during the time, she launched the popular selling brand J.Nicole Skincare. While glancing at her career, we made some exciting discoveries about her climb to fame to fortune. So, here are 10 things that you didn't know about the television skincare guru Nicole Baca that we think will delight you:
1. She was a basketball star in high school
With impeccable hand and eye coordination, she was fast and quick on her feet. So much so, she was nickname was "Jamie Jordan." She played on her team and was number one in the nation. As a teenager, Baca thought she had found her calling in sport. When she was 14, she won a free throw contest, making a hundred throws in a row. She says she loves basketball to this day; it taught her discipline, determination, and success.
2. From basketball star to a medical spa
Nicole opened her first medical skincare practice in 1999 in Pickerington, Ohio, where she began helping others with similar 'problem' skin conditions as her own. After which, she expanded to Santa Monica, in California, where she opened a manufacturing skincare laboratory.
3. Baca is a professional chemist
Nicole studied numerous chemistry programs over the years. She has trained with respected doctors excelling her in the beauty industry. As a trusted advisor, Baca has researched many top products – first, learning how they worked and gathered information that would help her develop them. Her top seller – Overdose™ has been years in the making, and she states it truly represents who she is.
4. She is not just a pretty face
Nicole spent over 20 years of her life working hands-on and researching how to treat skin allergies and skin conditions. In other words, she doesn't just stick a label with her name on it on a jar. Who knew?
5. Before becoming a skincare guru
Nicole created designer eyelash extensions for many A-list stars in LA. As a result, Baca was known far and wide as the "Eyelash Stylist."She was in high demand in Hollywood and worked with celebrities such as Beyonce Knowles, Supermodel Lydia Hearst, singer-songwriter Skylar Gray, Savannah Jane Buffett, to name a few. Her patterned product saw Nicole scooping the prestigious 'Nova Lash' national award for 'Lash Artist of the Year.'
6. Nicole's face appeared on the Billboard campaign for her product 'Overdose' on Sunset Boulevard in Los Angeles
The Billboards could be seen along some of the best parts of the city – in Hollywood and West Hollywood – a route that is driven daily by some of the most influential people in Tinseltown. Many A-listers would have seen Nicole's face leaping out from the giant advertisements.
7. Over the years, reality shows have often beckoned Nicole
She has received offers from a variety of different presentations for television. A few years back, the producers of 'The Real Housewives' franchise reached out to her, wondering if she would consider taking part in one of their productions. However, it wasn't the right direction for her at the time. But now she says, she would seriously reconsider appearing in a reality show, should the offer present itself again.
8. Special Song
Nikki Lund wrote and performed the hit song 'Love Overdose,' especially for J.Nicole Skincare product 'Overdose.' Nikki also featured alongside Nicole on the billboard campaign in LA.
9. Nicole plans to produce her own show
She has always wanted to create a reality show that surrounds her life in the skincare world. Baca is currently storyboarding for major networks in Los Angeles, with ideas that will show the beauty world from a whole different perspective. She wants to work with teenagers with skin problems and educate them 'on camera' on how to take care of their complexions while growing up. Remembering back to how she felt growing up with problem skin, Nicole says, "There will be a lot of tears on this show!" So far, several major production companies are looking over her plans.
10. She is currently studying acting
Not because she wants to be an actress – she says, but because she wants to understand her clients better. A large percent of her clients are in show business, either actors or actresses, Nicole feels by taking drama classes, she can better understand the world she lives and breathes. "I'm often called to movie sets or TV studios when my clients need me. So I decided to study acting so I could relate more to them," she said. Well, that is what you call method acting.
Tell us what's wrong with this post? How could we improve it? :)
Let us improve this post!