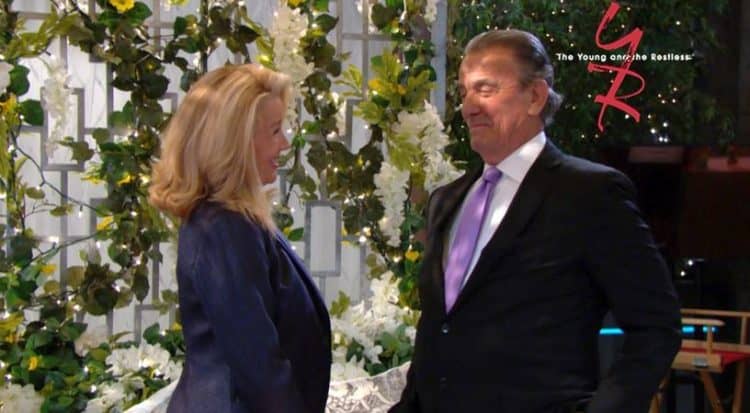 Young and the Restless fans know that Michael is not happy that Phyllis took Billy's side. He wants her to take Lauren's side, and she refuses to do so. She's not trying to get into the middle of their issues so much as she is trying to show that she has her boyfriend's back more than anything else, but sometimes things don't go as planned. That's not something we can get on board with in any capacity, but it's what it is. And that is not something we can figure out. But, for now, we have to point out that we are all a little heartbroken as we watch Lily face the problems she has. She's been living her life not sure what to do or where to go with this entire situation, but she is preparing for the worst possible outcome. We do hate that for her, but we also know she needs to do that.
Cane is adamant that he can get her out of the country and keep her safe and they can be together, but she wants to face the consequences and be there to deal with what she's done. She's ready, but her heart is broken. Furthermore, we saw that the ugly secret Phyllis has been keeping is not a secret anymore. She's got a lot more to worry about in her life than the fact that Michael is mad at her and standing up for Lauren every chance he gets. She has to deal with the fact that someone knows. They know what she did, how she did it, and they will ruin her life with this information if they have a reason to get something from her that they can't. And this is a bad sign for her future.
What's Happening on The Young and the Restless
https://twitter.com/wally_lw/status/1029043065850404867?ref_src=twsrc%5Etfw
We can probably get on board with that one. What do you think? Do you think that it's true that everyone loves seeing Mariah and Sharon as the best mother and daughter on the show? We think that the fans have it right, and we are pretty certain no other mother and daughter duo steps up to the plate the way that they do. They are good together, and they do make us happy with their situation. But we'd love to know if you agree or disagree. If you disagree, who do you think does this better than these two?
What's Next on the Young and the Restless
Lily prepares for the worst today on #YR. pic.twitter.com/TzvzcS2CrF

— Young and Restless (@YandR_CBS) August 15, 2018
Nick is calling the shots now. He's got himself a false sense of power since things all unfolded for him the way that they did, but he's forgetting that someone knows something about him that might just ruin his life — and that person is his own daughter. It's not good news for anyone, but we think that this might all fall apart in the long run. We hope that it doesn't, but we don't think that's the point. The point is that we are going to see this all fall apart the more power he feels he has with things. And that's not good news. But for now, we are going to see that there is more to it. Lily is going to start working on making things right and getting her life in order.
She's preparing, and she's got to make sure she's made amends, fixed things, and done what she's needed to do to make it all right. And then there is the fact that we have to see her suffer. Phyllis has to make a call for help, too, and we think that call might be to Nick. She knows that their secret is out now that Summer and Kyle both know, and she knows that they will use it to get them. And she wants Nick to see if he can handle their daughter and the fact that she wants to ruin her mother's life in every manner possible. Can he do it? Can he get Summer to stop what she's up to and behave for once?
Stay tuned for more Young and the Restless and be sure to check out TVOvermind daily for the latest Young and the Restless spoilers, news, and updates.