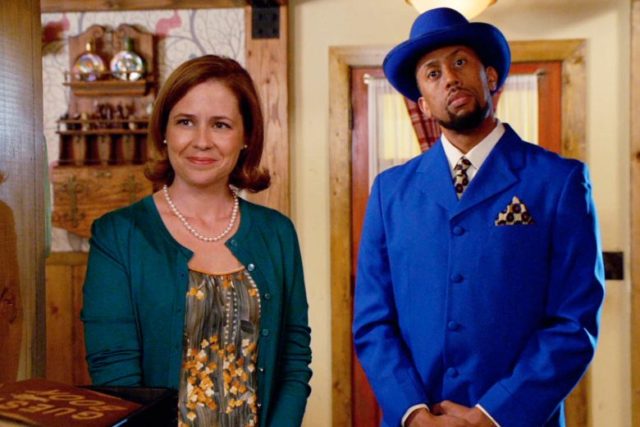 The new TBS series "The Guest Book" with the August 3, 2017 premiere date is a change for the "My Name is Earl" producer and writer Greg Garcia. He's a comedy writer to the bone, but his new anthology comedy is a break away from what we have come to expect from him. The show airs with high expectations that it will deliver big on the funnies, but his new approach is something that is even more tantalizing. Here are five things about the series "The Guest Book" that you didn't know.
1. It's a re-branding of TBS comedies
This makes the new comedy an exciting venture for those who are looking for a new favorite weekly show to watch. Greg Garcia is advancing his storytelling skills to a new level. The show takes place in a small town called Mountain Trace. New weekly guests will be signing the guest book at Froggy Cottage, where the drama of the lives of the residents will suck them in during their stay.
2. Garcia's inspiration for the stories
The inspiration for the new show is his habit of making up things for guest books. He's darned good at fabrication. It started as a hobby and quickly turned to a professional venture. This isn't his only inspiration. In addition to his made up stories, he truly enjoys hearing the vacation stories of complete and total strangers. Some of the best material for comedy happens in real life and it is unscripted and unstaged. It also makes wonderful fodder for a show such as this. It takes a lot of bravado for a writer to pen the story precisely as he envisions it. It means that he is taking some risks when presenting a story in its purest form. This is one of the things that will make this show so great.
3. The show is intended to freak you out
The writer admits that when he can write a piece that freaks people out, he is having tons of fun. He's getting his chance to do this and share it with the rest of the world. This is just one aspect of the show that we all can appreciate. We're looking at the making of some great comedy in its purest form and there are no apologies made in advance.
4. Each episode is set to be circular
This means that the writer has ensured that each episode ends with a lead in to the upcoming episode. This is absolutely brilliant because it will encourage viewers to tune in for the next week's show. It also gives everyone an idea of what is coming next. From all appearances, "The Guest Book" is going to be a new approach to comedy that we could all use.
5. The show will be balanced
The overriding theme of the show is comedy, but there are other aspects of entertainment that will be incorporated. We've heard that the show is set to be an infusion of humor along with some very serious topics. It is the intention of the writer to bring a balance to the series so it will not be too heavily weighted on either side of the entertainment spectrum.