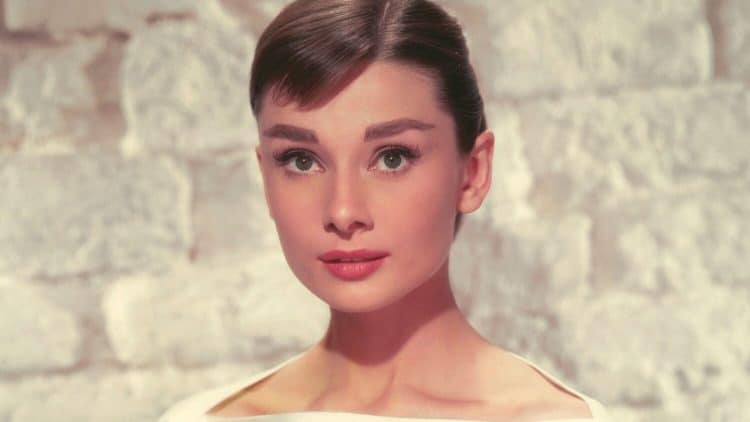 There are bound to be plenty of people that will be looking up the facts of Aubrey Hepburn's life once the drama series that is based on her comes out since it's all well and good to watch a series or a documentary or something detailing the life of another person, but finding out the actual truth of someone's life is usually more useful even if it's not quite as exciting. The thing is that Hepburn's life might actually be more interesting than the series judging what people are already thinking since this is a woman that did plenty in her life before passing away in 1993. Learning more about her life would certainly be beneficial for anyone that's thinking of watching the series when it comes out if only to be able to pick out fact from fiction. Hepburn was one of the greats that many people admired without reservation. From the awards she won to the fashions she made popular to the very fact that her life was seen as an influence that she held over so many lives she was one of those whose memory has been kept alive in quite a few ways and who has been seen as one of the greatest icons to step in front of the camera.
It could be said that her influence is fading just a bit as the years roll on considering that as new stars make their way forward and old stars pass away and their names become legend, things are bound to change. Many do their best to keep such legends as Hepburn alive and well in memory, but every now and then a reminder is needed without any doubt to show just why they're worth remembering. One of these days it does feel as though the same will be done for those that are currently experiencing their own level of fame, but there might be those that would argue that there's no one that has reached the same level of fame that Hepburn enjoyed in her day. That's kind of relative to be certain since thanks to the advent of technology the ability for pretty much anyone to become a celebrity has increased in a big way, and the industry has exploded over the years with talent and those that have worked so hard to be part of the exclusive group actors that are considered to be among the best in the world have seen their numbers swell as more and more 'famous' individuals have continued to be recognized by those that have in some ways grown tired of celebrities that are so far removed from the average individual.
Some people would likely argue that celebrities from the past are far different than those of today, and like it or not, they have a point, since thanks to various advances in technology, acting has in fact changed, though many might not want to acknowledge this for a number of reasons, one of which is that people want to believe that they're every bit as good as those that preceded them by so many years. Audrey Hepburn is still a name that many women judge themselves by whether we're made aware of that or not since as one of the greats she's an actress that carries a legacy behind her that has yet to fully diminish and is a measuring stick that others will continue to use in numerous ways when it comes to seeking their own greatness, since emulating those that have brought such elegance and style to the industry is something that many people are willing to uphold and also take on as their own in order to create their own legend in the footsteps of those that inspired them to begin with. What the series will cover is hard to say, but it does sound as though it will cover her life in several different ways since Hepburn wasn't a singular type of actress considering that she could be dramatic, funny, and very serious when she had to be. Many of those that worked with her found the experience to be unique, and it's fair to say that when she passed much of Hollywood paid their respects in one way or another, as she helped to revolutionize the acting industry as much as anyone.
Another hope with the series however is that it will be honest as well, showing the good and the bad that happened in her life, as she was not perfect no matter how some people might like to argue. She was an actress unlike many other, and there's no doubt that her upbringing did something to inspire her. But she was definitely a woman that knew what she was about when she was on the set in front of the camera, and it's worth hoping that such a feeling comes through.